Federal Court Allows Shelby County Police Shooting Lawsuit to Proceed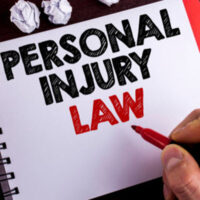 If someone negligent or recklessly shoots you with a gun, you can file a personal injury lawsuit to seek compensation. But what happens when you are shot by the police? In that scenario, you may have a special legal remedy under 42 U.S.C. §1983, a federal statute that allows a person to file a lawsuit against any person acting under the "color" of the law who violates your civil rights.
Sixth Circuit: Victim Did Not Pose a "Serious Risk" to Anyone Besides Himself
Section 1983 lawsuits are not easy to win. The U.S. Supreme Court has made it clear that law enforcement officers enjoy "qualified immunity" from civil suits unless the plaintiff can show the officer violated their "clearly established constitutional rights." In the context of a police shooting, the officer is generally protected by qualified immunity if he or she believed a suspect presented "an immediate threat of serious physical harm to the officer or others."
But as the U.S. Sixth Circuit Court of Appeals explained in a recent decision, Studdard v. Shelby County, this does not include scenarios where the suspect only poses a risk to himself. This case involves a Section 1983 lawsuit filed by the widow of a man who was shot during a 2016 encounter with Shelby County sheriff's deputies.
Here is what happened. A deputy responded to a hit-and-run accident. Witnesses at the scene indicated a man had walked away from the scene after having slit his wrists. The deputy located the man and asked to speak with him. The man ignored the deputy's questions and proceeded to display "what appeared to be a knife."
The deputy then called for backup. Three other officers arrived at the scene. The four deputies then "pulled out their firearms" as the defendant had stopped walking and took a position about 34 feet away. The officer ordered the defendant to drop his knife. Instead, the defendant "raised the knife up to his throat and began moving forward in a 'swaying' motion," according to court records. At that point, two of the officers fired five shots at the man, who died several weeks later as a result of his injuries.
The Sixth Circuit, affirming a trial court's earlier ruling, held the officers were not entitled to qualified immunity under these facts. Although the victim was "dangerous and uncooperative," at the time the officers opened fire there was no evidence that he posed "a serious risk to anyone in the area" other than himself.
Speak with a Tennessee Personal Injury Attorney Today
In any personal injury case, even those that do not involve police officers as defendants, there may be a number of legal hurdles a plaintiff needs to clear in order to prevail. An experienced Knoxville personal injury lawyer can assist you in handling your case at every step of the process. Contact the offices of Fox, Farley, Willis & Burnette, Attorneys at Law, if you need to speak with someone about your personal injury claim right away.
Source:
scholar.google.com/scholar_case?case=15329348034965121320
https://www.foxandfarleylaw.com/teleflex-recalls-endotracheal-tubes-following-4-reported-deaths/