Federal Appeals Court Reinstates Lawsuit Against Johnson & Johnson Over PROLENE Hernia Mesh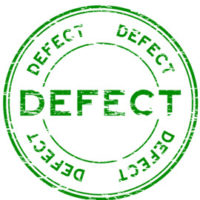 Personal injury claims involving defective medical devices are often difficult for plaintiffs because they are themselves not experts. Many patients simply accept whatever medical advice they are given and do not fully understand exactly what devices–or brands–are being implanted in their bodies. Of course when it comes to filing a lawsuit, it is critical to correctly identify the manufacturers and distributors who produced the exact device at issue.
Court Said Lone "Sticker" Did Not Discredit Plaintiff's Medical Evidence
Consider this ongoing hernia mesh lawsuit from Louisiana. The plaintiff in this case underwent a hernia repair operation 12 years ago. Doctors implanted a hernia mesh device as part of the surgery. But the device later became infected, forcing the plaintiff to undergo three additional surgeries nearly a decade later.
The plaintiff's doctors identified the defective medical device as the PROLENE Hernia System (PHS), which is manufactured by Johnson & Johnson. There have been a number of hernia mesh lawsuits involving PHS in recent years, most alleging complications similar to the plaintiff in this case. Yet Johnson & Johnson's defense in this case was fairly straightforward: The plaintiff could not actually prove the device implanted in him was a PHS.
The confusion arose from what a federal appeals court described as a "single page of medical records." In a medical log prepared during the initial hernia repair surgery, someone affixed "what appears to be a pre-printed sticker" identifying another brand of hernia mesh that is not manufactured by Johnson & Johnson. In response, the plaintiff presented the doctor's notes from his three follow-up surgeries, which contained multiple references identifying the defective device as a PHS.
Nevertheless, the trial judge determined the single page with the sticker was more convincing and awarded summary judgment to Johnson & Johnson. The judge dismissed the subsequent treatment notes as "mere conjecture" and insufficient to contradict the evidence from the initial surgery log identifying a non-PHS device.
But the U.S. Fifth Circuit Court of Appeals said the judge was too quick to accept Johnson & Johnson's arguments at face value. At the summary judgment stage, a plaintiff only needs to demonstrate there is a genuine factual dispute to proceed. The plaintiff presented such evidence in the form of the treatment notes. The Fifth Circuit said the trial judge erred in drawing "inferences in Johnson & Johnson's favor" at this point.
Indeed, the initial operation log did not clearly "discredit" the plaintiff's allegations. And as the Court of Appeals noted, medical records are "not perfect." It was entirely possible the original surgical team simply made a mistake in identifying the device. In any event, the mere existence of a sticker in a single medical file was not enough to defeat the plaintiff's lawsuit.
Need Help From a Knoxville Hernia Mesh Lawyer?
In a defective medical device case, every record matters. That is why you should work with an experienced Tennessee hernia mesh attorney who understands how to handle this kind of complex litigation. If you or a family member have been injured by defective hernia mesh, contact the offices of Fox, Farley, Willis & Burnette, Attorneys at Law, at (866) 862-4855 to schedule a consultation with a member of our team today.
Source:
scholar.google.com/scholar_case?case=7039092714116277882