Class Action Filed Against Purell Manufacturer Over Allegedly Deceptive Health Claims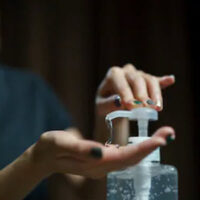 While business closures and unemployment continue to rock Tennessee as a result of the Covid-19 pandemic, some companies are continuing to profit. A recent story from Yahoo Finance highlighted the boom in sales of the hand sanitizer Purell, which is manufactured by the privately held GOJO Industries. Yahoo noted that retail stores are sold out of the product, which contains 70 percent alcohol, and that a box of small Purell bottles "that usually sells for $10 was listed online for $400," and in some cases for as much as $600.
But setting aside the potential price gouging–which GOJO denies supporting–there are significant questions surrounding many of the health claims made by the Purell manufacturer. In January 2020, the Food and Drug Administration (FDA) sent a formal warning letter to GOJO's president and CEO, Care Jaros, stating that Purell's "Healthcare Advanced Hand Sanitizers" were actually "unapproved new drugs," at least based on how the company was marketing the product.
The FDA pointed to language on GOJO's website that suggested Purell was "intended for reducing or preventing disease from the Ebola virus, norovirus, and influenza." Specifically, GOJO noted that influenza was an "enveloped virus," which was "easily killed or inactivated by alcohol." But the FDA said it was aware of no controlled scientific studies that found "killing or decreasing the number of bacteria or viruses on the skin by a certain magnitude produces a corresponding clinical reduction in infection or disease caused by such bacteria or virus.
Basically, the FDA said products like Purell, which are based on ethyl alcohol, are "generally recognized as safe and effective" for "antiseptic uses." But ethyl alcohol has not been approved as a treatment to "prevent disease or infection from specific pathogens."
The FDA's warning letter has already prompted litigation. On March 13, 2020, a group of plaintiffs filed a class action complaint against GOJO in Ohio federal court. The complaint alleges that GOJO "made false and misleading claims about the effectiveness of its Products in preventing infection and disease" through its "advertising and marketing materials, on its websites, and on the labels of the Products themselves." The plaintiffs argue GOJO's public statements "misled" them and that they would not have purchased Purell–or "paid as much for the Products"–had they known the company's health claims were unsupported by scientific evidence. The lawsuit seeks a variety of damages under California law. (The lead plaintiff is a California resident, while GOJO is based on Ohio.)
Speak with a Knoxville Personal Injury Lawyer Today
In this time of crisis, companies have a heightened responsibility not to intentionally mislead the public about their products. If you have been misled or harmed by a dangerous or defective consumer product, you should speak with an experienced Knoxville personal injury attorney as soon as possible. Contact the offices of Fox, Farley, Willis & Burnette, today to schedule a free consultation with a member of our team.
Sources:
finance.yahoo.com/news/the-crazy-story-of-purell-and-the-coronavirus-130056513.html
fda.gov/inspections-compliance-enforcement-and-criminal-investigations/warning-letters/gojo-industries-inc-599132-01172020
courtlistener.com/recap/gov.uscourts.ohnd.264193/gov.uscourts.ohnd.264193.1.0.pdf
https://www.foxandfarleylaw.com/comparative-fault-why-the-personal-injury-victim-is-also-on-trial/