Can You Seek Damages for Your Own "Loss of Household Services" in a Personal Injury Case?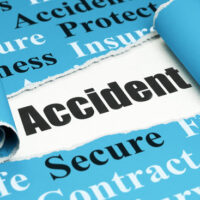 There are many different types of damages a plaintiff may seek in a personal injury lawsuit. Some of the more common categories include economic losses like medical bills and non-economic damages such as "pain and suffering" and "loss of enjoyment of life."
But what about "loss of household services." By this, we mean the monetary value of any normal household tasks you are unable to perform as a result of an accident caused by someone else's negligence. Can you ask for compensation for such losses under Tennessee law?
Southwest Taxiway Accident Prompts Lawsuits
A federal judge in Nashville recently confronted this question. The underlying lawsuit, Dwyer v. Southwest Airlines Co., arises from a December 2015 incident at Nashville International Airport. A Southwest Airlines flight carrying 138 people "rolled off taxiway T4 near the terminal into the grass and came to a halt," according to The Tennessean. The National Transportation Safety Board later concluded the accident was the result of the flight crew making an early turn after the lights on the taxiway "had been inadvertently turned off" by the Federal Aviation Administration's (FAA) controller-in-charge.
A number of passengers, including the plaintiff here, sued Southwest and the federal government (which is responsible for the FAA), for negligence in connection with the accident.
On May 9, 2019, the federal judge presiding over the case denied the plaintiff's motion to add a claim for damages relating to "loss of household services" to her lawsuit. The plaintiff alleged that due to the injuries she sustained in the Southwest accident, she has been "limited in her ability to perform various household tasks, and has to rely on friends and family to complete those tasks for her." The plaintiff also presented expert testimony that established the value of this loss at $196,000.
In response, Southwest and the federal government argued that under Tennessee law, such damages may only be recovered by a "spouse or family member" of the injured party, but not the injured party herself. For example, it is common practice for the spouses of accident victims to file their own claim for "loss of consortium," which may include damages for the victim's inability to perform household services.
The plaintiff argued there was no Tennessee case law, however, that expressly prohibited accident victims from recovering damages for their own loss of household services. The judge disagreed. She noted that Tennessee courts "have not recognized a plaintiff's loss of the value of her own household services as a category of recoverable non-economic damages." Rather, Tennessee law permits victims to seek economic damages, which may include money paid for services necessary to maintain a household, e.g., paying someone to mow the lawn. But Tennessee does not recognize a separate category for such damages.
Contact a Tennessee Accident Lawyer Today
When it comes to any kind of personal injury lawsuit, it is critical to understand the types of damages that are–and are not–available under the law. An experienced personal injury lawyer can give you more specific advice tailored to your situation. Contact the offices of Fox, Farley, Willis & Burnette, Attorneys at Law, if you have been injured in an accident and require immediate legal assistance.
Sources:
ntsb.gov/_layouts/ntsb.aviation/brief.aspx?ev_id=20151216X41606&key=1
tennessean.com/story/news/2015/12/15/plane-skids-off-runway-nashville-international-airport/77389096/
scholar.google.com/scholar_case?case=8697901848308928123
https://www.foxandfarleylaw.com/what-happens-when-there-is-a-disagreement-over-the-facts-surrounding-an-accident/