Can I Seek Damages for Emotional Distress Caused by a Car Accident?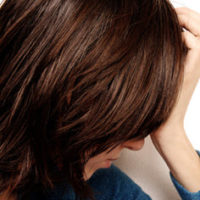 Damages from a car accident or a similar traumatic event are often not limited to physical injuries. Victims often sustain serious emotional harm that can last for months or years after the initial incident. To compensate victims for their serious mental injuries, Tennessee law recognizes personal injury claims based on "negligent infliction of emotional distress."
How does a court determine whether a person has sustained a "serious mental injury" as a result of a defendant's negligence? The Tennessee Supreme Court has identified some of the factors:
Are there "physiological" symptoms of emotional distress, e.g. nausea, vomiting, or headaches?
Similarly, are there "psychological" symptoms, such as sleep problems, depression, anxiety, or substance abuse?
Did the victim receive medical treatment for a psychiatric disorder, i.e. PTSD?
Has the victim suffered "significant impairment" in their "daily functioning"?
Was the negligent defendant's conduct so "extreme and outrageous," that it may serve as evidence of the victim's serious mental injury?
Court Rejects Emotional Distress Case Based on Property Damage
Emotional distress claims are usually related to a physical injury either suffered by the plaintiff directly or to a loved one. A typical example of the latter case would be the emotional distress caused by watching a spouse or child die in a car accident caused by a negligent driver. But what if neither the victim nor a family member sustained any physical injury at all? What if the damage was solely to the victim's property?
The Tennessee Court of Appeals recently addressed this question. In this case, a man was driving down a highway in White House, Tennessee, "at a high rate of speed," according to court records. The driver rear-ended another vehicle and then proceeded to strike a nearby building. Unfortunately, the vehicle hit the building's gas meter. This set off a fire that eventually destroyed the entire building.
The building housed a group of businesses owned by the plaintiff. Sadly, his entire business was destroyed by the fire. Although the driver died as a result of the accident, the plaintiff sued his estate, alleging negligent infliction of emotional distress. The plaintiff, supported by expert testimony, said he was diagnosed with PTSD "as a result of observing the fire" and the destruction of his business.
The Court of Appeals, affirming a trial judge's earlier ruling, said Tennessee law "does not permit recovery for Plaintiff's emotional injuries" under the facts presented. The Court said there was no prior case in Tennessee where a plaintiff recovered damages for emotional injuries arising "solely out of property damage." The Court added that other states failed to recognize such claims, and it saw no reason to do so here.
Get Help From a Clinton, Tennessee, Car Accident Attorney
Emotional distress claims are often difficult to win even when there is clearly documented proof of physical symptoms. Many judges and juries unfairly view these claims as a grab for cash. But the emotional trauma of an accident often persists much longer than physical injuries. That is why you need to work with an experienced Knoxville personal injury lawyer who understands how to deal with emotional distress claims. Contact the offices of Fox, Farley, Willis & Burnette, Attorneys at Law, if you need to discuss your accident case with a lawyer today.
Source:
tncourts.gov/sites/default/files/lane.richard.opn_.pdf