Can I File a Talcum Powder Lawsuit Based on the Fear of Developing Ovarian Cancer?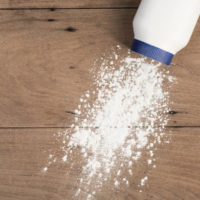 As you have probably read in the press, there are currently thousands of lawsuits pending throughout the country against Johnson & Johnson related to talcum powder and its link to ovarian cancer in women. Several juries have already returned multi-million dollar verdicts, finding Johnson & Johnson knew of the cancer risks associated with its popular talcum powders and failed to warn consumers. While most of these lawsuits have been filed by women who actually developed ovarian cancer, there are also claims from women who say they were misled into buying talcum powder by Johnson & Johnson's misleading claims.
Federal Court Rejects Novel "Consumer" Injury Claim
The U.S. Third Circuit Court of Appeals in Philadelphia recently addressed such a case. The plaintiff is a woman who regularly purchased and used Johnson & Johnson's talcum powder products. She does not claim to have ovarian cancer–or even a fear that she is at increased risk of such cancer. Rather, her claim is that "she suffered an economic injury by purchasing improperly marketed Baby Powder," according to court records. Essentially, had Johnson & Johnson properly disclosed the cancer risks associated with talcum powder, she would not have purchased it in the first place.
A federal judge in New Jersey previously dismissed the plaintiff's lawsuit. The Third Circuit affirmed that dismissal. The appeals court said the plaintiff lacked "standing" to pursue her case. Standing refers to whether or not a plaintiff suffered a legal injury that can be remedied by the courts. For example, in most talcum powder lawsuits, plaintiffs demonstrate standing by pointing to the financial and emotional costs associated with their cancer diagnosis.
But in this case, the Third Circuit explained, the plaintiff simply failed to allege any concrete economic injury. As noted earlier, the plaintiff does not have cancer and does not "allege she is at risk of developing ovarian cancer in the future as a result of her Baby Powder use." And she was not cheated in any economic sense–she paid for and received talcum powder, which she used without incident. The appeals court said a plaintiff cannot establish standing "when she pleads economic injury from the purchase of a product, but fails to allege that the purchase provided her with an economic benefit worth less than the economic benefit for which she bargained."
Speak with a Tennessee Talcum Powder Lawsuit Attorney Today
It should be noted the Third Circuit did not foreclose the possibility of a plaintiff establishing standing based on the future "risk of developing ovarian cancer." The plaintiff in this case simply never alleged that. So if you are a woman who has used Johnson & Johnson's baby powder, or other talc-containing products, you should not assume that you are not entitled to compensation simply because you do not currently have ovarian cancer.
But you should speak with an experienced Tennessee talcum powder attorney who can assess your potential claims and advise you on the best course of action. Contact the offices of Fox, Farley, Willis & Burnette, Attorneys at Law, today to schedule an initial, no-obligation consultation with a member of our team.
Source:
scholar.google.com/scholar_case?case=6419209663560262760