Calif. Jury Orders Bayer, Monsanto to Pay $2.055 Billion to Couple Who Developed Cancer After Using Pesticide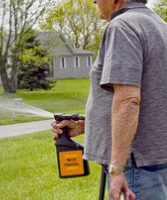 When it comes to product liability cases, manufacturers will often cite federal regulatory decisions that purportedly prove a given product is "safe" for consumers. Yet when a jury is presented with all of the facts surrounding that same product, it often reaches a different conclusion. And in some cases, that means a substantial damage award to plaintiffs injured by these so-called safe products.
Roundup Verdicts Hurt Bayer's Bottom-Line
For example, a California jury recently ordered biotech giant Monsanto to pay over $2 billion in damages to a couple who said they both developed cancer as the result of long-term exposure to the company's popular weed killer, Roundup. According to CNN the plaintiffs, who are both in their 70s, "used the weed killer on their property for more than three decades and were diagnosed with the same type of cancer, non-Hodgkin lymphoma, four years apart."
Monsanto and its parent company, Bayer AG, have long denied any connection between Roundup and cancer. The defense cited recent guidance from the U.S. Environmental Protection Agency, which said that glyphosate–the main ingredient in Roundup–was not a cancer-causing agent. Specifically, the agency said in a public statement, "EPA continues to find that there are no risks to public health when glyphosate is used in accordance with its current label and that glyphosate is not a carcinogen."
Nevertheless, the California jury determined Roundup was the cause of the plaintiffs' lymphoma and awarded them $55 million in compensatory damages, and $1 billion each in punitive damages, for a total of $2.055 billion.
It should also be noted this verdict was not an isolated occurrence. In fact, it was the third consecutive Roundup case where a jury ruled against Monsanto. And thousands more lawsuits remain pending.
These mounting losses have put substantial financial pressure on parent company Bayer AG. As reported by Bloomberg, just before the California verdict, Bayer shareholders "disavowed Chief Executive Officer Werner Baumann at a meeting in Germany" over the Monsanto acquisition, which has led to a 40 percent decline in Bayer's overall value.
Speak with a Clinton Product Liability Lawyer Today
In appealing the California verdict (and other Roundup court losses), Bayer will likely continue to rely on the EPA's conclusions and insist that the federal agency's word "preempts" any state-law claims against it. But such a strategy is far from guaranteed to succeed.
To the contrary, the U.S. Supreme Court held in a 2005 decision, Bates v. Dow Agrosciences, LLC, that federal laws governing the safety and labeling of pesticides did not automatically preempt state law, or the ability of state juries to award damages to individuals injured as a result of using pesticides.
Given this decision–and the potential for additional courtroom defeats going forward–Monsanto and Bayer may be prompted to enter into global settlement talks to resolve all of the outstanding Roundup lawsuits.
Meanwhile, if you have developed cancer or another serious health condition as the result of using a potentially defective product, the Clinton product liability lawyers at Fox, Farley, Willis & Burnette can help. Call us today to schedule a free consultation.
Sources:
cnn.com/2019/05/13/health/monsanto-roundup-cancer-verdict-bn/index.html
bloomberg.com/news/articles/2019-05-13/bayer-loses-its-third-trial-over-claims-roundup-causes-cancer
scholar.google.com/scholar_case?case=4052081586721666032
https://www.foxandfarleylaw.com/mass-court-rejects-risperdal-lawsuit/