Mass. Court Rejects Risperdal Lawsuit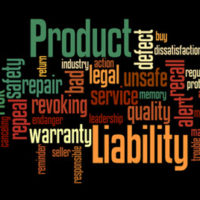 Thousands of product liability lawsuits are presently pending throughout the country against pharmaceutical giant Johnson & Johnson over the adverse effects of its antipsychotic drug Risperdal. Most of the plaintiffs are young men who developed gynecomastia, which is the sudden growth of breast tissue, after taking Risperdal. Risperdal significantly increases production of the prolactin–the hormone that stimulates milk production in female breasts–and while gynecomastia is not considered a physical threat to a patient's health, it can nevertheless inflict significant psychological damage to male patients, who often require a mastectomy to remove the excess breast tissue.
The common allegation in Risperdal lawsuits is that Johnson & Johnson (and its subsidiary Janssen) failed to warn patients about the risks of gynecomastia, that the company knew of the risks and covered it up, and that it improperly promoted the drug off-label for use on children and the elderly.
Lack of Expert Testimony, Strict Liability Rule Dooms Teenager's Case
Unfortunately, when facing off against a multi-billion dollar giant like Johnson & Johnson, many Risperdal patients face an uphill battle in the courtroom. Although there have been a number of notable jury verdicts in favor of plaintiffs, there have also been some critical losses.
For example, on September 5, 2018, a federal judge in Massachusetts granted summary judgment to Johnson & Johnson and Janssen in a Risperdal lawsuit filed by a patient who was first prescribed Risperdal when he was 11 years old. In his lawsuit, the plaintiff alleged he suffered a number of adverse effects due to the drug, including gynecomastia, obesity, and diabetes. Johnson & Johnson argued there "multiple alternative causes" of these conditions "including puberty, obesity, and [other] medications," the plaintiff was taking during that same time period. Indeed, the defense pointed to the testimony of one of the plaintiff's own treating physicians, who acknowledged that gynecomastia is "really common in boys starting puberty." Another treating physician even went so far as to say she would still have prescribed Risperdal even knowing the potential side effects.
Ultimately, the judge overseeing the case decided summary judgment was warranted due to the plaintiff's failure to show causation–i.e., that Risperdal "caused his alleged injuries." As with most cases involving dangerous or defective drugs, the burden is on the plaintiff to produce expert testimony to prove causation. Here, the plaintiff failed to produce such testimony. Furthermore, the judge rejected the plaintiff's argument that Johnson & Johnson could be held strictly liable for any defects in Risperdal. Massachusetts is one of only a few states that does not impose strict liability on drug manufacturers.
Speak with a Tennessee Risperdal Lawyer Today
Fortunately, Tennessee law does impose strict liability. This means you don't necessarily have to prove a drug manufacturer was negligent. You just need to prove the drug was unreasonably dangerous as designed or manufactured. Of course, you still need to prove the drug actually caused your injuries.
This is why you need to work with an experienced Clinton dangerous drugs and defective medical device lawyer if you have suffered serious side effects from the use of a pharmaceutical product. Contact Fox, Farley, Willis & Burnette, Attorneys at Law, if you have been harmed by Risperdal or any other drug and need advice on what steps to take next.
Source:
scholar.google.com/scholar_case?case=16378947671364339751