Bayer Loses Early Battle to Keep Essure Lawsuits Out of State Courts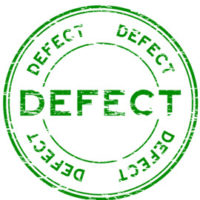 Pharmaceutical giant Bayer currently faces upwards of 17,000 lawsuits throughout the country over Essure, its "permanent birth control" device which is tied to serious injuries. Although no Essure case has gone to trial as of this writing, Bayer is mounting an aggressive legal defense. In addition to denying that Essure is defective–despite announcing plans to withdraw the product from the market under pressure from the public and the U.S. Food and Drug Administration–Bayer is trying to keep the pending lawsuits out of state court.
Essure Lawsuits Do Not Raise "Federal" Questions
This is a common tactic in defective drug litigation. Plaintiffs typically file their product liability claims in state court, since their claims typically arise under state law. The corporate defendant then tries to transfer–or remove–the case to federal court, which they consider more friendly to the interests.
But there are specific rules governing such removals. And at least one federal court has found Bayer failed to meet the necessary requirements. On July 23, 2018, Judge John R. Padova of the U.S. District Court for the Eastern District of Pennsylvania remanded–or returned–16 consolidated Essure lawsuits back to Pennsylvania state court. Padova disagreed with Bayer's assertion that the 16 lawsuits were subject to federal jurisdiction.
The lawsuits all basically allege the same thing–namely, that the 16 plaintiffs received Essure devices that subsequently "migrated" from their Fallopian tubes and either perforated their organs or broke into pieces inside their uterus. The plaintiffs accuse Bayer of negligent training, negligent risk management, breach of express warranty, negligent misrepresentation, and negligent failure to warn–all under Pennsylvania state law.
Nevertheless, Bayer sought removal to federal court based on diversity and subject matter jurisdiction. Diversity jurisdiction refers to a situation where all of the plaintiffs and all of the defendants reside in different states. This actually did not apply to this case since one of the defendants–a Bayer subsidiary–is actually based in Pennsylvania, where most of the plaintiffs life.
As to subject matter jurisdiction, Bayer alleged the plaintiffs' state-law claims "turn on a construction of federal law," specifically the Medical Device Amendments of 1976 (MDA). The MDA governs medical devices like Essure and may preempt state-law claims that impose requirements that differ from those created under federal law. Preemption only applies, however, when there are "actually disputed and substantial" issues of federal law raised by the plaintiffs' complaint. Here, Judge Padova said that was not the case.
To the contrary, while Essure is regulated by the FDA, Padova said Bayer failed to show "that there is an actual disagreement about an interpretation of federal law that is material to the claims at issue." As noted above, the plaintiffs' lawsuit is based on state-law claims. And even if the plaintiffs have referenced federal law in relation to those claims, there was nothing to suggest that a final resolution of those claims "would have ramifications in federal cases outside of the Essure context."
Speak With a Tennessee Essure Lawyer Today
Judge Padova's ruling is an important first step for the 16 Essure patients seeking justice against Bayer. But there are still thousands more such cases pending before courts throughout the country. If you have been seriously injured due to the use of Essure and need advice from a qualified Tennessee defective medical device lawyer, contact the offices of Fox, Farley, Willis & Burnette today.