Bayer AG Withdraws Essure Birth Control Devices from U.S. Market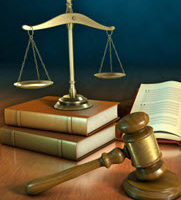 Many Tennessee women use implantable "permanent" birth control devices to protect against accidental pregnancy. But are these devices actually safe? In recent months approximately 16,000 women have filed lawsuits against Bayer AG alleging its popular Essure device have caused a variety of medical complications, including damage to their uterus and Fallopian tubes.
In response to these lawsuits–as well as a forthcoming documentary produced by Netflix highlighting the risks of the devices–Bayer announced it mid-July it would begin the process of withdrawing Essure from the U.S. market. According to a statement from Dr. Scott Gottlieb, the Commissioner of the Food and Drug Administration, Bayer will no longer sell or distribute Essure after December 31 of this year.
This actually follows up on an earlier order issued by the FDA in April directing Bayer to provide "adequate risk information" to patients "so that they can make informed decisions." At the time, the FDA said it was concerned that "some women were not being adequately informed of Essure's risks before getting the device implanted, despite previous significant efforts to educate patients and doctors about the risks associated with this device."
It should be noted, however, that the FDA did not order Bayer to recall Essure. The FDA said the company made a voluntary decision to withdraw the product due to a "70 percent decline in sales of Essure in the U.S." following the imposition of the April order. (Essure has already been pulled from other countries and is currently only available in the U.S.) And in his own statement, Commissioner Gottlieb emphasized "the postmarket safety of Essure will continue to be a top priority for the FDA," and that Bayer must continue "to meet its postmarket obligations concerning this device."
Did Netflix Force Bayer's Hand?
For its part, Bayer continues to deny any link between Essure and the thousands of serious injuries reported by patients. According to Reuters, Bayer insisted that the "benefit-risk profile of Essure has not changed, and we continue to stand behind the product's safety and efficacy." The company maintains withdrawing the devices was a purely financial decision and not an admission of liability.
Yet as media coverage of Essure continues to grow, Bayer's denials may not be sufficient to appease the public or regulators. On July 27, Netflix released The Bleeding Edge, a documentary by Kirby Dick and Amy Ziering, that "examines the darker side of the medical technology industry," according to the entertainment website Vulture. The filmmakers interview a number of women who were harmed after receiving Essure devices. And following Bayer's withdrawal announcement, Dick and Ziering said, "This is exactly why we do this work: This film has already changed policies and changed history."
Contact a Knoxville Dangerous Drug Lawyer Today
Of course, changing policies and history do not compensate the women who have already suffered due to Bayer's negligence. If you or someone you love has suffered serious side effects after receiving one of these dangerous or defective devices, you should speak with a qualified Tennessee Essure lawyer today who can explain your legal options. Contact the offices of Fox, Farley, Willis & Burnette, Attorneys at Law, to schedule a free, no-obligation consultation today.
Sources:
fda.gov/NewsEvents/Newsroom/PressAnnouncements/ucm614123.htm
in.mobile.reuters.com/article/amp/idINKBN1KA2II