Are Retailers Liable Under Tennessee Law For Selling Defective Products?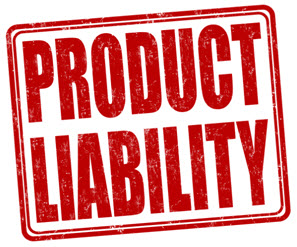 The U.S. Consumer Product Safety Commission (CPSC) recently announced that Best Buy Co., which operates over 1,600 retail stores in Tennessee and throughout the United States, agreed to pay a $3.8 million "civil penalty" to settle allegations that the company illegally sold multiple dangerous and defective products after they were placed under manufacturer's recalls. According to CPSC documents, between 2010 and 2015, Best Buy sold over 600 units "from 16 separate recalls of consumer products," including notebook computers, digital cameras, gas dryers, blender, and television sets. At least one of these illegal sales resulted in a consumer injury.
"Sealed Container" Rule Protects Sellers From Some Lawsuits
As the Best Buy settlement illustrates, federal law requires retailers to stop selling any consumer product when the manufacturer, in conjunction with the CPSC, takes "voluntary corrective action" to address a defect in the design or manufacturing of said product. The CPSC can fine any retailer who knows—or reasonably should have known—about a recall yet fails to pull the affected product from the shelves. This means that retailers have a legal obligation to constantly monitor their inventory and take immediate action if consumers are at risk.
But does a retailer share in the manufacturer's liability for marketing the defective product in the first place? Unlike recalls, which are subject to federal regulation, product liability generally falls under state law. Tennessee, for example, has specific laws designed to address a seller's potential civil liability for selling a defective or dangerous product.
Tennessee adheres to what is sometimes called the "sealed container" rule when it comes to retailer liability. In other words, a customer bring a product liability case against a seller "when the product is acquired and sold by the seller in a sealed container." This includes situations where the seller does not have a "reasonable opportunity to inspect the product" and independently verify that it is free from defects.
A seller is not immune from lawsuit, however, if it is also the manufacturer of the product and otherwise subject to the jurisdiction of the Tennessee courts. Immunity is also limited to product liability actions. It does not affect the legality or enforceability of an express or implied warranty provided by the seller to the customer.
The "sealed container" rule also does not absolve a seller of its legal duty to handle products in a safe manner. For instance, in 2012 the Tennessee Court of Appeals held that a supplier of raw oysters—which allegedly made the plaintiff sick—could be sued under product liability law. The supplier argued that the individual oysters were "sealed containers," but the Court said the law only applied to "a product made by one entity, sealed by that entity before it is transferred to a buyer, such as a store, and remaining sealed while in the store." Oysters, in contrast, are not sealed, but rather must be handled in a proper manner to avoid passing along natural contaminants to the consumer.
Speak With a Tennessee Personal Injury Lawyer Today
If you have been injured due to using a dangerous or defective product, there may be many parties who are legally at fault. An experienced Clinton product liability attorney can assist you in holding the responsible parties accountable. Contact the offices of Fox, Farley, Willis & Burnette, Attorneys at Law, if you need to speak with someone today.
Resource:
cpsc.gov/Newsroom/News-Releases/2017/Best-Buy-Agrees-to-Pay-38-million-civil-penalty