ALN Faces IVC Filter Lawsuit Over "Failure to Warn" Patient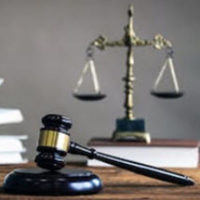 Every medical device manufacturer has a legal duty to warn doctors and patients of any known (or knowable) risk when using their products. Indeed, a failure to warn can put the patient's life at risk–and lead to litigation. For example, thousands of lawsuits are currently pending throughout the country against the manufacturers of IVC filters, alleging there was a failure to warn of the risks of potentially deadly side effects.
Plaintiff Cites 2009 Report as Evidence Manufacturer Knew of Risks
In one such case now before a federal court in California, a judge dismissed the manufacturer's efforts to dismiss a failure to warn allegation under that state's product liability laws. The plaintiff in this particular case, Broge v. ALN International, Inc., said she received the ALN Optional Vena Cava Filter during a 2014 surgical procedure. IVC filters such as these are commonly used to trap and filter blood clots that may travel along the vein that returns blood to the heart from the patient's legs.
ALN, the manufacturer of this particular IVC filter, represented its product was "safe and easy to remove after implementation." Yet the plaintiff here alleged removal of her IVC filter was deemed medically impossible, as the device "had perforated, and become embedded in" the wall of her artery. This required an additional surgery and, the plaintiff alleged, left her with "permanent and life-threatening injuries."
The trial judge previously dismissed the plaintiff's "failure to warn" claim due to a lack of specific allegations regarding ALN's knowledge about what it "knew or should have known" about the risks of using its filters. The plaintiff then filed an amended complaint providing additional facts. ALN moved to dismiss this new complaint, but this time the judge ruled the plaintiff could proceed.
The judge noted that in the amended complaint, the plaintiff cited a 2009 report describing "an injury where the ALN filter had malfunctioned, requiring multiple snares to be used in attempts to retrieve the filter." This report specifically cites defects in the design of the filter itself. And critically, this report came out approximately five years before the plaintiff received her filter.
The plaintiff's lawsuit maintains that had ALN disclosed this and another similar incident report, she would not have consented to the implantation of the IVC filter in the first place. The judge agreed the factual allegations, if true, would "give rise to a reasonable inference that [ALN] knew or should have known of the risks created by its product which triggered a duty to warn" consumers.
Speak with a Knoxville IVC Filter Lawyer Today
This is just one of many cases where patients have suffered due to allegedly defective IVC filters. If you, or someone in your family, has suffered complications after receiving one of these devices, it is in your best interest to seek timely legal advice from a qualified Tennessee IVC filter attorney. Call Fox, Farley, Willis & Burnette, to schedule a free consultation with one of our IVC filter lawyers today.
Source:
scholar.google.com/scholar_case?case=11405882831067532919
https://www.foxandfarleylaw.com/indiana-jury-orders-cook-medical-to-pay-3-million-over-defective-ivc-filter/