Wrongful Death: Who Can Recover, and What Can be Recovered?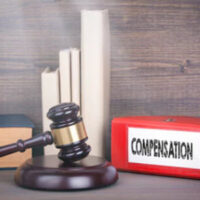 When an injury or an accident causes a death, many people may think that the claim—that is, the right to sue the responsible party—disappears. After all, the victim is deceased. However, this is not true at all. Like many states, Tennessee has a wrongful death statute that allows the family members of the deceased to bring the wrongful death claim on behalf of the deceased.
What is a Wrongful Death Claim?
Unlike a traditional personal injury case, which focuses on the needs, pain, suffering expenses, or loss of quality of life of the victim, in a wrongful death act, damages also focus on the loss, grief, or financial support lost by the surviving family members as a result of the death.
The claims are made by the family members directly—they do not have to be brought as representatives of the deceased's estate. That means that a relative can bring a wrongful death claim and obtain damages both for the deceased's pain and suffering or other losses that the deceased may have suffered—but also can bring claims for the losses suffered by the immediate family members as well.
Who Can File the Case?
A spouse can certainly file a wrongful death claim individually and on behalf of the deceased, so long as the parties weren't separated and were still in a relationship. Ex-spouses cannot bring a wrongful death claim.
If there is no current spouse, children, and parents (if the deceased was a minor) can bring the claim. Minor children can bring claims for deceased parents, with the help of a guardian who will be appointed to stand in for the minor children in the lawsuit. If the deceased is someone with no children, the deceased's parents can bring the claim, even if the deceased is not a minor.
Time Limitations
Unlike many other kinds of personal injury cases, wrongful death cases have a very short time period, or statute of limitations. Victims have only one year from the date of death to bring a wrongful death claim. Note that the clock starts ticking on the death of the victim—not the date of the accident—although because of the short time period, it is always advisable to see a wrongful death attorney as soon as possible.
Damages
The families of victims who bring wrongful death suits can recover hard expenses, like funeral or burial costs, but also can bring claims for loss of financial support or medical bills. Family members can also make claims for non-economic damages—that is, damages that don't have an exact price tag, such as mental anguish, pain and suffering, or the loss of consortium or companionship.
Call the Knoxville personal injury attorneys at Fox, Farley, Willis & Burnette, to help you see if you have a personal injury case, or if you may be entitled to damages.