Wrongful Death And Survivor's Act Claims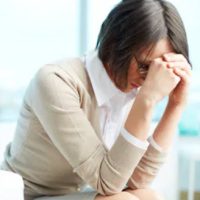 If a loved one passes away in an accident in Tennessee, you have the right to file a wrongful death claim. You may already know that. But what you may not know is that when someone passes away after an accident, the selection of a wrongful death act, or a survivor's act claim, may be a bit more complex than you think.
One thing to remember about wrongful death claims is that they must be filed within one year of the death. Your wrongful death attorney may need time to analyze the case, look at records, or retain experts, so if you think that a loved one has passed away because of someone else's negligence, you should see a wrongful death attorney quickly.
Survivor's Act Claims
A wrongful death case can be brought when an accident causes someone's death. But what if the accident doesn't cause the death? What if someone dies for a reason completely unrelated to the accident?
For example, let's assume that Jake slips in a store and hits his head. He recovers (albeit with long lasting injuries) and files a lawsuit (which isn't a wrongful death suit, of course, because Jake is still alive). A year after his fall, Jake dies of a totally unrelated ailment or illness. What happens to Jake's lawsuit against the store for his fall?
The lawsuit can go on under what is known as the Tennessee survivor's act or survivor's statute. The survivor's statute allows the estate of a deceased person to carry on the deceased's lawsuit as if the deceased were still alive to carry on the suit himself.
The survivor's act lawsuit seeks to recover all of the pain, suffering, economic losses, and every other kind of damages for the deceased suffered by the deceased from the time of the accident to the person's death.
Differences in the Claims
As you can see, survivor's act claims are to compensate the deceased (paid to the deceased's estate) for the injuries and damages sustained in the accident.
Contrast this to a wrongful death case, which compensates the family or relatives of the deceased for their losses. The wrongful death case focuses on the family and those left behind after a death. For example, the family could recover the loss of financial support the deceased would have provided, or the emotional trauma of losing a child, parent, or other family member.
Who Can File the Claim?
Not everyone can file a wrongful death case in Tennessee—only a surviving spouse, natural parent, adoptive parent, or children of the deceased. Additionally, in a survivors' act claim, if there is no estate, one will have to be opened, because the damages awarded in a  survivor's act claim go to the survivor's estate and are passed pursuant to any will, estate plan, or by intestate law, if none of these exist.
Call the Clinton personal injury lawyers at Fox Farley Willis & Burnette, PLLC, today for help if someone you love has passed away because of an accident, or because of someone else's carelessness or negligence.