Worker Killed Following Knox County Mine Incident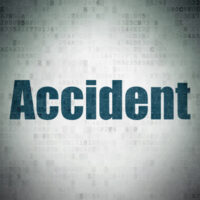 Knoxville, TN (February 22, 2021) Federal authorities are investigating the death of a man on February 22nd that occurred at the Immel Mine in Knox County. The mine, which is close to Old Andrew Johnson Highway, is operated by Nyrstar, which is a Dutch company. Nyrstar confirmed that the man passed away while on duty, but stated that the man's cause of death is not yet known. Nyrstar operates three underground zinc mines in Tennessee: the Young, Coy, and Immel mines.                 
A spokesman for American Medical Response ambulance service also confirmed that a crew was dispatched to the scene around 3:40 in the afternoon on February 22nd. The man is reported to have been alive when ambulances arrived at the scene and crews report providing him treatment. Nyrstar, however, reports that this detail is incorrect. Instead, Nyrstar reports that the man died before ambulance crews arrived and that no services or care was provided. The man's body, Nyrstar also reports, was taken directly to the Knox County Medical Examiner's office.                 
It remains uncertain if the worker incurred work-related injuries that prompted the emergency call or if the worker fell ill on the scene. A spokesperson for the United States Department of Labor, however, confirmed that the department is investigating the man's death. The accident, however, is currently classified as a fatality due to "power haulage" on the Mining Safety and Health Administration website. This classification includes conveyor systems, mobile equipment, and anything else that utilizes power and hauls people or materials. Powered haulage incidents represent a disproportionate number of mining deaths, which has prompted the mining safety organization to warn workers about the hazards. 
Contact a Tennessee Workplace Accident Attorney
If your loved one has been injured or killed while on the job and someone else played a role in causing the accident, you should not hesitate to speak with a compassionate personal injury lawyer. Contact Fox, Farley, Willis & Burnette today to schedule a free case evaluation.
Note: This post was written based on available resources, news stories, and online reports about this incident. As is often the case with fast breaking news, there is always the risk that some details are still being shared and uncovered. Please contact us if you notice any information that should be changed or added. Thanks!