Woman Airlifted After Smithville Accident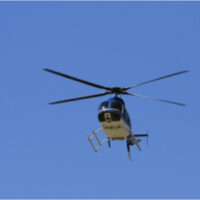 Smithville, TN (August 25, 2020) A woman was airlifted on the morning of August 25th after her vehicle crashed into a tree on the Short Mountain Highway in Smithville. A law enforcement officer reported that the woman was traveling north in her Mazda when she failed to properly turn a corner and her vehicle exited the left side of the road. The vehicle then collided with a fence, a road sign, and lastly a tree. Due to the collision, the vehicle's engine became dislodged. The woman was trapped in her vehicle and needed to be extracted from the car by fire and emergency medical workers. The woman was transported to Skyline medical center. Traffic momentarily backed up while law enforcement investigated the accident.
The Federal Highway Administration considers horizontal curves to include any changes in the alignment or a direction of a road, and has found that more than 25 percent of deadly accidents are associated with horizontal curves. An even larger number of people end up seriously injured each year due to horizontal curve-related accidents. 
Tips on Navigating Curves
Drivers should remember to follow several safety tips to avoid getting into accidents on curvy roads, which include:
Understand that when rounding a curve, the inertia of the vehicle mixed with acceleration can lead to skidding. When a vehicle skids, its accelerator and brakes do not work like they normally would.
Slowing down is one of the best ways to increase your likelihood of navigating a curve safely.
Focus on the road. Drivers who fail to pay attention at risk of leaving either side of the road while navigating the curve.
Retain the Services of an Experienced Tennessee Car Accident Attorney
Following Tennessee car accidents, it can be difficult to decide how to best proceed. Fortunately, a seasoned accident lawyer can help. Contact Fox, Farley, Willis & Burnette today to schedule a free case evaluation.
Note: This post was written based on available resources, news stories, and online reports about this incident. As is often the case with fast breaking news, there is always the risk that some details are still being shared and uncovered. Please contact us if you notice any information that should be changed or added. Thanks!