Why Buying Auto Insurance Immediately Following an Accident Is Not the Smartest Move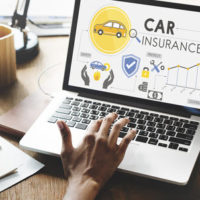 If you are injured in a car accident, your ability to recover damages often depends on whether or not the negligent driver was properly insured at the time of the crash. Obviously, Tennessee law requires all drivers to carry a certain amount of auto insurance coverage. But not every driver complies with this rule–just as not every driver follows the rules of the road, thereby causing accidents in the first place.
Federal Court Holds Insurer Not Liable for Accident Involving Nursing Home Van
Some negligent drivers think they can outwit the system by taking out insurance after they have already been in an accident. As you can imagine, insurance companies typically do not fall for such ploys. Unfortunately, it is the accident victim that may suffer as a result, especially if the driver has no other means to pay a substantial personal injury judgment.
Consider this recent case from here in Tennessee. Actually, there are three lawsuits involved here, two in state court and the third in federal court. Let's start with some background. In March 2016, a man with the last name of Rayford was driving his car when he struck another vehicle, a van owned by a nursing home. Two of the passengers in the van subsequently sued Rayford to recover damages for the injuries they allegedly sustained in the accident.
The accident itself took place at 11:26 a.m. This exact time is important because of what happened next. At the moment of the accident, Rayford had no insurance on his vehicle, as his previous policy expired due to non-payment. But at 11:51 a.m.–25 minutes after her husband's crash–Rayford's wife contacted an insurance company about obtaining a new policy. This policy was issued with an effective time of 12:14 p.m. that same day.
When the Rayfords then tried to claim the accident was covered by their new policy, the insurance company balked. It filed the federal lawsuit, basically seeking a judicial declaration it was not responsible for indemnifying or defending the Rayfords against the two state-court personal injury lawsuits. The federal court agreed with the insurance company and issued the requested declaration.
This case was not rocket science: The judge noted that all parties agreed as to the timeline of events. There was an accident at 11:26 a.m. The Rayfords' vehicle was not covered by any active insurance policy at that time. And the policy they did purchase did not take effect until roughly one hour later. Under these circumstances, the insurer could not reasonably be held liable for any damages sustained by third parties in the accident.
Speak with a Knoxville Car Accident Attorney Today
Even if you find yourself the victim of an auto accident caused by an uninsured driver, you may have other avenues for seeking compensation, including a claim against your own insurance company. This is why it is best to speak with a qualified Knoxville personal injury lawyer following any motor vehicle accident. Contact the offices of Fox, Farley, Willis & Burnette, Attorneys at Law, if you need legal advice or assistance today.
Source:
scholar.google.com/scholar_case?case=8027754258726131582