When And How Does A Victim Get Punitive Damages?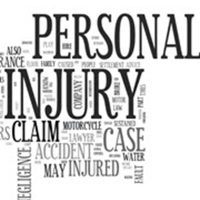 Punitive damages make news, and there's a good reason why. They tend to be much higher than other kinds of damage awards, and the very name—stemming from "punishment"—tends to make people stand up and take notice. But what are punitive damages, and how does an accident victim get them?
The Purpose of Punitive Damages
Most all types of damage awards are intended to compensate the victim for losses. These losses may be monetary, such as lost wages, or for losses of enjoyment of life, such as compensation for pain and suffering.
Punitive damages are different because they have little to do with the victim or his or her losses—they have to do with punishing the Defendant, and acting as a deterrent for others in the future from engaging in the same conduct. However, unlike the criminal system, which works on a system of punishment, the civil system rarely "punishes." That's why punitive damages are so different from other kinds of damages.
How to Get Punitive Damages
To get punitive damages, a victim must show that a Defendant acted intentionally, recklessly or maliciously. These are all much higher standards than simple negligence. A simple accident, which can justify a negligence damages award, cannot justify an award of punitive damages.
Making it even harder to get damages, in a typical case, you only need to prove your case by a preponderance of the evidence—that is, you need to have more evidence than the other side. But to get punitive damages, you have to prove your case, and prove what the Defendant did wrong, by a "clear and convincing" standard. That means there can be no serious doubt that the Defendant committed a wrong to justify a punitive damage award.
Multiple Steps
The court can divide the case up into the main case, and a separate trial to determine whether punitive damages should be awarded. If punitive damages should be awarded, the victim can then do discovery to determine the Defendant's value, net worth, or assets, all factors that go into determining how much a punitive damages award should be.
Even when all of that is done, the case still isn't over, because a trial judge can then review the jury's award and determine whether it should be increased or decreased, a power that the judge doesn't ordinarily have in a standard negligence case.
How Much Should be Awarded?
In determining whether punitive damages should be awarded and how much, a court will ask what the behavior of the Defendant was, and how reprehensible it was. Courts can also consider the relationship between the Plaintiff and Defendant, if any, how long or how often the Defendant engaged in the offending behavior, and other factors that go to intentionality and recklessness.
We help injury victims obtain all damages that are legally allowed to get. Call the Clinton personal injury lawyers at Fox Farley Willis & Burnette, PLLC, today if you have been a victim in an accident.
Resource:
law.cornell.edu/wex/punitive_damages