What Kind of Medical Errors Should Never Happen in a Hospital?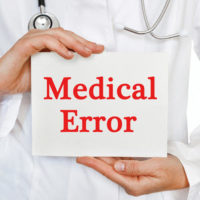 Medical malpractice occurs in Tennessee whenever a physician, hospital, or other healthcare provider breaches a "standard of care," i.e. the generally accepted practices for the profession, and the patient suffers an injury as a result. Sometimes the standard of care is defined in highly technical terms that are not easily understood by laypersons, including the victims. In other cases, however, the medical error is so blatantly obvious that you do not need an advanced degree to recognize what went wrong.
Pa. Man Receives $870,000 After Doctors Remove Wrong Testicle
Recently, the Washington Post described just such a case. A Pennsylvania man required surgery to remove a damaged testicle. The procedure was "successful," according to the Post, albeit with a horrifying caveat: the surgeon removed the wrong testicle.
The patient sued the surgeon and the hospital for malpractice. It took the jury less than 90 minutes to return a verdict for the plaintiff. The jurors awarded $870,000 in damages, including $250,000 in punitive damages.
The plaintiff's personal injury attorney told the Post "it's still not totally clear" how the mistake happened. The lawyer said the surgeon's explanation at trial "made no anatomical or medical sense." The surgeon is no longer working at the hospital, according to the Post.
Wrong-side or wrong-site surgeries belong to a class of medical errors known as "never events." The term itself dates back to 2001 and refers, logically enough, to "medical errors that should never occur." Wrong-side surgery actually tops the list of never events published by the U.S. Department of Health and Human Services (HHS).
According to HHS, wrong-site surgeries do not just include operating on the wrong side of the body, as in the case of the Pennsylvania victim, but in many cases operating on the wrong patient. For example, in a 2002 case, a 67-year-old woman was admitted to the hospital for a surgical imaging procedure on her brain. After that procedure was complete, the woman was transferred to the wrong floor. There, she was confused with another patient with a similar name and doctors began to perform a second, invasive surgical procedure on her heart.
Has a "Never" Event Happened to You?
Overall, the National Quality Forum, a nonprofit organization that supports safer medical care, has identified 29 types of "never events." In addition to wrong-side and wrong-site surgeries, some of the other never events include:
Using "contaminated drugs, devices, or biologics";
Giving the wrong drug or dosage of medication;
Leaving a foreign object in a patient during surgery;
Discharging a patient, regardless of age, who is "unable to make decisions" to anyone other than an "authorized person";
A patient committing or attempting suicide while under a healthcare facility's care;
Having a patient disappear; and
Death of a mother or child in the hospital following a "low-risk pregnancy."
Statistically speaking, most never events are rare. But when they do happen, they are catastrophic for the victims and their families. And in many cases, the HHS notes, a never event "may indicate a fundamental safety problem within an organization."
This is why if you or a loved one have suffered serious injury due to any kind of medical malpractice, it is important to speak with an experienced Tennessee personal injury lawyer as soon as possible to learn about your legal options. Contact the offices of Fox, Farley, Willis & Burnette, Attorneys at Law, in Knoxville or Clinton today to speak with one of our qualified medical malpractice attorneys.
Sources:
https://www.washingtonpost.com/news/to-your-health/wp/2017/06/18/he-underwent-surgery-to-remove-his-right-testicle-when-he-woke-up-his-left-one-was-missing/
https://psnet.ahrq.gov/primers/primer/3