What is Negligent Supervision?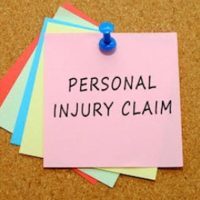 There are many occasions when people are called on to watch over, monitor or supervise others. That can be a formal arrangement, like a nursing home watching over its residents, or a less formal arrangement like adults in a house watching a group of kids on a playdate.
Whether formal or informal, the duty to supervise properly is one that shouldn't be taken lightly—and when there is a failure, people can be held liable for the injuries that may happen.
When Does a Duty to Supervise Happen?
To make a claim for negligent supervision, someone must have accepted the duty to watch over someone else, or a group of people or a population. The acceptance can be verbal, in writing, or made by the behaviors of the supervisors (for example, adults who watch over kids at their home don't expressly agree to supervise, but by their actions, they take on the obligation to supervise the children safely).
When there is an accident that causes injury, and it can be proven that had supervision been more thorough, the victims or families of the victims can sue for negligent supervision.
What is Required by Supervisors?
What is sufficient supervision? That will depend on the situation.
Supervising very young children around a pool would likely take more intense, careful monitoring, than the supervision that may be required of teenage boys playing basketball in the park. Supervision in a prison may have room for error; prisoners in a prison may naturally be more prone to violence, whereas supervising nursing home residents who are more passive and less mobile, may leave no room for error.
Causation
The victim must show that had supervision been proper, that an accident would not have occurred, or else, the injuries the accident causes would have been lessened.
In a playground, if two kids get into a fight and supervisors are there quickly enough, there may be no liability. No amount of supervisors could have gotten there fast enough to stop the fight.
But if the fight goes on long enough that a child is getting pummeled and brutalized, it would be likely that supervision was slow to see, respond, and react to the fight leading to a negligent supervision claim.
Numbers Don't Always Matter
Negligent supervision is about more than numbers. Someone can have plenty of supervisors, and they can all fail leading to a negligent supervision claim.
For example, a nursing home may have 300 orderlies and nurses for 100 residents—a healthy 3-to-1 ratio. But if all 300 staff are joking around, on their phones, or sleeping, and thus not supervising, and a nursing home resident gets hurt, the victims can assert a negligent supervision claim, despite the seemingly impressive number of supervisors.
Were you or a loved one hurt or injured because of the failure of someone to monitor, protect or supervise? Call the Knoxville personal injury lawyers at Fox Farley Willis & Burnette, PLLC, for a free consultation in your case.