What Happens If a Personal Injury Defendant Files for Bankruptcy?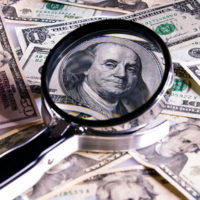 If you are hurt in a car accident, you understandably want to seek compensation from the negligent driver who was responsible. But what if the driver files for bankruptcy protection before you have a chance to file your personal injury lawsuit? Does that affect your ability to pursue your case?
How an "Automatic Stay" Can Affect a Personal Injury Claim
While personal injury cases are generally decided under Tennessee law, bankruptcy is purely a federal matter. Congress sets the rules, and one of them is that when a person files for bankruptcy, an "automatic stay" is issued against all creditors or potential creditors. This includes anyone who might have a personal injury claim against the debtor.
In practice, an automatic stay means that any legal process against the bankruptcy filer must stop immediately. Depending on the progress of your personal injury case, this could mean the following:
If you have yet to file your personal injury lawsuit, you cannot do so until the stay is lifted by the bankruptcy court.
If you have filed your lawsuit, the state court must suspend any further proceedings until the stay is lifted.
If you have already brought and won your case, you cannot take any action to collect the judgment until the stay is lifted.
Only the bankruptcy court can lift its stay, so your personal injury attorney may need to file a motion seeking "relief," allowing you to proceed with your claim in state court.
Court Rules 200-Day Delay Should Not Hurt Plaintiffs
All of this can get quite complicated, especially when you are dealing with deadlines for filing a personal injury lawsuit. Here is a recent example from Davidson County. In this case, there was a two-car accident. The occupants of one car (the plaintiffs) sued the driver of the second car (the defendant) for negligence.
Tennessee has a one-year statute of limitations with respect to personal injury claims. The plaintiffs filed their lawsuit within that period. They also served their own insurance company, which is obligated to provide coverage in the event the defendant lacked sufficient insurance to pay any damage award.
Unfortunately, the defendant had moved and the local sheriff was unable to serve the lawsuit. Nearly a year later, the plaintiffs moved to serve the defendant at her new address. But by this time, the defendant had filed for bankruptcy protection.
Indeed, the plaintiffs were unaware of the bankruptcy case–and the automatic stay–when they attempted to serve the defendant. The stay remained in effect for more than 200 days. A dispute then arose as to whether this time should be "counted in calculating the statute of limitations." The trial court ruled it should not, but the Tennessee Court of Appeals disagreed and said that it should. The plaintiffs were therefore not penalized for having to wait for the bankruptcy court to sort things out.
Need Help With a Tennessee Personal Injury Claim?
This is just one example of the type of legal complications that can arise in a car accident lawsuit. An experienced Knoxville personal injury attorney can help you avoid potential legal traps that can defeat your claim before it even gets before a jury. Call the offices of Fox, Farley, Willis & Burnette, Attorneys at Law, if you have been in an auto accident and require immediate legal assistance.
Source:
tncourts.gov/sites/default/files/mccullough.robert.opn_.pdf