Watch Out For The So-Called Independent Medical Examination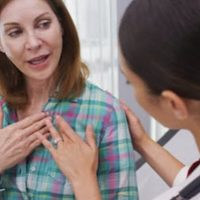 In a typical car accident case, your treating doctor will likely be one of your witnesses. Your doctor, testifying as a medical expert, will tell the jury what you went through, the nature and extent of your injuries, and how the accident is expected to affect you going forward into the future.
But what about the Defendant or the Defendant's insurance company? If you go treat with your doctor who gives medical testimony, who gives opposing medical testimony against you or against your doctor?
The IME and the IME Doctor
The answer lies in what is known as an independent medical examination, sometimes called an IME.
An IME is like getting a "second opinion," only rather than you picking the doctor who gives you that second opinion, the insurance company for the Defendant picks the doctor.
The IME doctor normally sees you and diagnoses you on a one time basis; he or she is not actually treating you, trying to make you better, or seeing you over an extended period of time. The doctor may have you undergo some basic in-office procedures, like range of motion tests, but the doctor won't have you undergo anything invasive or time consuming, nor will the doctor prescribe you any future treatment or medications.
You do not have confidentiality with the doctor, which means you should be careful with what you say to the doctor. Your attorney will review with you what kind of questions to expect, and specifics about what to look out for.
After your visit, the IME doctor will generate a report, which will be given to the Defendant. Your attorney can get a copy of the report.
Usually you can only be sent to one IME per specialty. So, if you have multiple injuries to different parts of your body, you may be sent to multiple doctors for each injury, but only one per medical field or specialty.
An Inherent Bias
Don't be surprised if the report says that you aren't injured, aren't injured as severely as you say you are, or if the report says you are injured, but that your injuries aren't caused by the accident. The IME doctors' role is inherently a biased one. The insurance company may send accident victims to that doctor hundreds of times over the course of a year, and the doctor may thus generate a lot of money from these IMEs. Some doctors generate a large amount of their income through just conducting IMEs.
That means that the doctor has a financial incentive to find victims to be "less injured," or at least, to find that injuries are caused by anything but the accident. A doctor who says too many victims are injured, may find that the insurance company or the company's lawyers, stop sending victims to that doctor for IMEs.
Call the Tennessee Camp Lejeune Justice Act lawyers at Fox Farley Willis & Burnette, PLLC, today to see what to expect in your car accident case.
Sources:
independentmedicalexaminer.com/IME-Directory/Tennessee/
almexperts.com/expert-witness/independent-medical-examinations-ime/tennessee