Warrants Issued After Cumberland County Hit and Run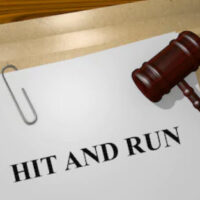 Cumberland County, TN (July 29, 2020) A hit and run accident in Cumberland County on July 29th resulted in charges for the driver. Law enforcement was sent to Lantana Road where a driver reportedly sideswiped another vehicle but kept going rather than remain at the accident scene. Law enforcement later found the vehicle at a home on Taylors Chapel Road. Law enforcement later used a check to discover that the vehicle was stolen from Overton County. Warrants were later issued for vehicle theft, reckless driving, driving on a revoked license, and leaving the scene of an accident.
The AAA Foundation reports that 2,049 people were killed by hit and run accidents in 2016, which marks a 62 percent increase from 2009. Crashes are classified as hit and runs when at least one individual flees an accident scene before either providing sufficient information, helping the other party, or reporting the crash.
How to Respond If You're Involved in a Hit and Run 
The most critical step to take if you are involved in a hit and run is to remain at the scene of the accident. If it only looks like minor damage occurred, it is critical to not flee the scene. You should also make sure to contact law enforcement as soon as possible.
Other steps that you should remember to take include exchanging contact information and insurance carrier details with the other involved party. If you are the victim, you should also immediately write down anything that you can remember about the accident.
Speak with a Knowledgeable Tennessee Personal Injury Attorney 
Hit and run accidents are one of the most devastating types of vehicular collisions. If you need the help of an attorney to hold the parties who caused your accident responsible, contact Fox, Farley, Willis & Burnette today to schedule a free case evaluation.
Note: This post was written based on available resources, news stories, and online reports about this incident. As is often the case with fast breaking news, there is always the risk that some details are still being shared and uncovered. Please contact us if you notice any information that should be changed or added. Thanks!