Victim Identified In Deadly Accident on Alcoa Highway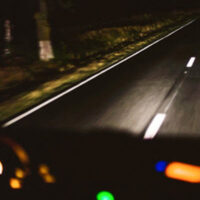 Blount County, TN (July 19, 2020) The Tennessee Highway Patrol reports that one person was killed in an accident at State Route 15 on Alcoa Highway on July 19th. Based on a report provided by law enforcement a Chevrolet pickup was traveling north on Alcoa Highway and a Toyota Rav 4 was traveling south. The pickup attempted to turn left into Vista Road, and ended up colliding with the Toyota. The Toyota's driver was not wearing a seatbelt at the time of the collision, but law enforcement stated that a seatbelt would have made a difference in the accident. The collision temporarily impacted southbound traffic on State Route 115 at Vista Road.
The Centers for Disease Control and Prevention reports that approximately 1.35 million people die in motor vehicle accidents each year. This equates to 3,700 individuals dying each day in accidents throughout the world.
Ways to Reduce the Risk of Deadly Accidents 
There are some defensive driving tips that you can utilize to reduce the risk of ending up in an accident. Some of these critical strategies to stay safe include the following:
Avoid nighttime driving whenever possible
Limit distractions in the vehicle like smartphones and playing with the radio
Never making assumptions about how the driver beside you will respond
Remain aware of the area ahead of you and scan your blind spots
Stay up to date with vehicle inspections
Contact a Tennessee Personal Injury Attorney 
If you or a loved one was in a vehicle collision, you can end up facing serious hardships including lost wages, medical bills, and long-lasting injuries. An experienced attorney can help the party responsible for your accident accountable. Contact Fox, Farley, Willis & Burnette today.
Note: This post was written based on available resources, news stories, and online reports about this incident. As is often the case with fast breaking news, there is always the risk that some details are still being shared and uncovered. Please contact us if you notice any information that should be changed or added. Thanks!