Vehicle Crashes Into Bristol Building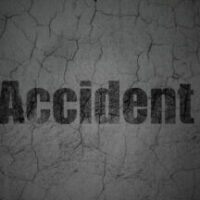 Bristol, TN (September 18, 2020) A man in Bristol was injured on September 18th after the man's vehicle crashed through an empty State Street building. The Bristol Tennessee Fire Department has commented that the driver was traveling south on Piedmont Avenue when he experienced a sudden medical emergency that led to him losing control of his vehicle. The vehicle then crashed through a storefront of a building located on the corner of State Street and Seventh Street.
The Bristol Police Department as well as the Bristol Fire Department responded to the accident around 9:41 a.m. and the man was taken to Bristol Regional Medical Center for care. Fortunately, the man's injuries incurred in the crash are not believed to be life threatening. It remains uncertain what type of medical emergency led to the man losing control of his vehicle. The vehicle took out the building's storefront, but the building did not incur any structural damage. The building's owner stated that he and a business partner purchased the property earlier in 2020 and all they needed to do to respond to the wreckage was clean up debris and secure the front of the building. The exact cause of the crash is still under investigation.
The Tennessee Department of Safety and Homeland Security has found that in Bristol's Sullivan County, there were 3,098 accidents in 2019 involving only property damage. This marks a substantial increase from a decade ago when 2,890 property damage only accidents occurred in Sullivan County.
Speak with a Seasoned Car Accident Lawyer 
Each day in Tennessee, people have their lives changed by car and truck accidents. Remember though these accidents often feel overwhelming, a skilled attorney can help you pursue compensation. To schedule a free case evaluation and discuss your available options, do not hesitate to contact Fox, Farley, Willis & Burnette today.
Note: This post was written based on available resources, news stories, and online reports about this incident. As is often the case with fast breaking news, there is always the risk that some details are still being shared and uncovered. Please contact us if you notice any information that should be changed or added. Thanks!