Vehicle Collision on La Vergne Police Property Leads to Arrest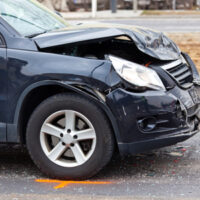 La Vergne, TN (October 13, 2020) Law enforcement in La Vergne tased and arrested a man on October 13th after he crashed a vehicle into a police squad car in the back parking lot of the La Vergne Police Department. Several law enforcement officers were in the parking lot at the time the accident occurred and promptly drew their weapons then ordered the driver out of the vehicle. When the driver failed to comply, one law enforcement officer relied on a taser to subdue the suspect, who was then transported by an ambulance to a nearby hospital for evaluation. Fortunately, no law enforcement officers were injured in the accident. Charges against the motorist are pending. Additional details including what caused the accident are still uncertain.
In a 2016 article, CBS This Morning reiterated that the National Safety Council has found that as many as two-thirds of drivers who enter parking lots become distracted. As a result, approximately one in five car crashes occurs in parking lots. As a result of these accidents, each year in the United States at least 60,000 individuals are injured and 500 or more people die.
Speak with a Knowledgeable Tennessee Car Crash Attorney
If you or a loved one is injured in a parking lot accident that is caused by another motorist's negligence, you can suddenly find yourself facing serious complications. Remember, as an accident victim, you have a right to hold the responsible party accountable. Do not hesitate to speak with a knowledgeable attorney at Fox, Farley, Willis & Burnette.
Note: This post was written based on available resources, news stories, and online reports about this incident. As is often the case with fast breaking news, there is always the risk that some details are still being shared and uncovered. Please contact us if you notice any information that should be changed or added. Thanks!