Vehicle Collides with Train in Bluff City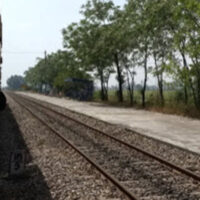 Bluff City, TN (August 11, 2020) Two people were transported to the hospital on August 11th after a vehicle was involved in a collision with a train in Bluffy City. The accident occurred at the railroad crossing close to White Top Road near the Brown Street intersection. Due to the collision, two people in the vehicle were transported to the hospital with non-life threatening injuries. The train was a Norfolk Southern on its way to Pennsylvania. Additional details about how the accident occurred are still pending.
The Federal Railway Administration reports that over 2,000 highway-rail incidents took place at public and private crossings in the year 2019 alone. 
Ways to Reduce Train Collisions 
Some of the critical steps that you as a motor vehicle driver can follow to reduce the risk of ending up in a collision with a train include:
Always assume that railroad tracks are being used
Appreciate that trains are wider than the tracks they travel on
Avoid stopping on the track under any circumstance
Do not drive around lowered gates
Even if you're in a hurry, avoid racing trains
Look both ways before crossing a train track
Realize that it takes trains a great distance to stop completely

Retain the Services of a Tennessee Accident Attorney 
No matter how your car accident occurred, it is common to be confused and overwhelmed afterward. One of the best steps that you can take is to speak with a knowledgeable attorney. Contact Fox, Farley, Willis & Burnette today to schedule a free case evaluation. 
Note: This post was written based on available resources, news stories, and online reports about this incident. As is often the case with fast breaking news, there is always the risk that some details are still being shared and uncovered. Please contact us if you notice any information that should be changed or added. Thanks!