Vehicle Collides with Roane County Jail Building Causing Injuries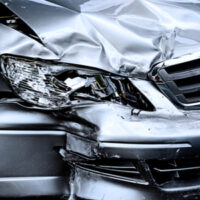 Roane County, TN (July 22, 2020) A driver was recently transported to a trauma center after his vehicle slammed into the side of an old jail building in downtown Kingston on the night of July 22nd. Law enforcement reported that the accident occurred because the driver experienced a medical episode and collided with three vehicles before striking the building. A full accident report, which is expected to provide additional details, will be available at a later date. Fortunately, no other injuries were reported.
The Association for Safe International Road Travel reports that the economic and societal impact of car crashes in the United States costs U.S. citizens approximately $871 billion each year. While this category includes medical bills, it also includes things like property damage.
Who's to Blame for Fixed Object Accidents 
In many cases, when drivers strike buildings or other stationary objects, driver negligence is to blame. This might be a result of the driver's distracted driving, fatigue, intoxication, or speeding.
When medical emergencies occur, drivers might act suddenly and without any warning signs. This can lead to serious accidents. Fortunately, drivers in such situations are often able to avoid liability by establishing that they responded as best they could to such an emergency. In such situations, however, the burden is on the driver to establish this defense.
Speak with a Tennessee Accident Attorney
When vehicles collide with buildings, substantial damage often results. If you've been involved in such an accident and another party is to blame, you should not hesitate to speak with a knowledgeable attorney. Contact Fox, Farley, Willis & Burnette today to schedule a free case evaluation.
Note: This post was written based on available resources, news stories, and online reports about this incident. As is often the case with fast breaking news, there is always the risk that some details are still being shared and uncovered. Please contact us if you notice any information that should be changed or added. Thanks!