Two Vehicle Crash Occur in Roane County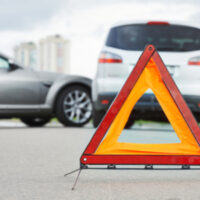 Roane County, TN (October 15, 2020) A two vehicle accident occurred on October 15th at the 352 mile marker, which is also known as Kingston Exit. Due to the collision, traffic was backed up in both directions. Motorists are advised to use caution while traveling through the area. Additional details about the accident including what caused the crash and whether anyone was injured remain uncertain.
The Centers for Disease Control and Prevention reports that in 2015, medical costs associated with care of crash victims was greater than $75 billion. One of the most common injuries incurred in car accidents is whiplash, which is a neck injury resulting from the sudden back-and-forth jostling that accompanies car crashes. A second common type of injury incurred in car crashes are traumatic brain injuries or sudden damage to the brain which can result from jolts or blows to the head. Chest injuries are also common and can range from mild to severe. These injuries commonly occur when the chests of drivers strike steering wheels. A fourth common type of injuries involve the arms and legs. These injuries are common when drivers and passengers are thrown against the door of vehicles with substantial forces. These injuries can include bruises, scrapes, and broken bones.
Speak with a Tennessee Accident Lawyer Today             
It can be confusing to decide how to best respond to a Tennessee car crash. Fortunately, a knowledgeable attorney can help review how to best proceed. Do not hesitate to speak with a seasoned car crash attorney at Fox, Farley, Willis & Burnette.
Note: This post was written based on available resources, news stories, and online reports about this incident. As is often the case with fast breaking news, there is always the risk that some details are still being shared and uncovered. Please contact us if you notice any information that should be changed or added. Thanks!