Two-Vehicle Accident on Chattanooga's Snow Hill Road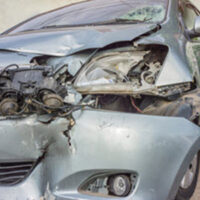 Hamilton County, TN (July 15, 2020) One person was recently killed in a two-vehicle accident on Snow Hill Road in Chattanooga. Around 9:20 p.m., Hamilton County Sheriff's Office deputies responded to the accident and pronounced one person dead at the scene of the accident. The cause of the accident is still under investigation by the Hamilton County Sheriff Office's Traffic Division.
Based on a study by the National Highway Traffic Safety Administration, driver error is responsible for 94 percent of car accidents. No matter how careful Tennessee drivers are, however, the risk of ending up in serious accidents is still substantial. This article reviews some of the most common causes of vehicle accidents.
The Most Common Causes of Vehicle Collisions 
Some of the most common causes of vehicle collisions in Tennessee include the following:
Distracted driving is the most common cause of car accidents in the country. Distracted driving involves any activity that even momentarily takes a driver's attention off the road.
Driving in many populated Tennessee areas can be frustrating. Besides road construction, drivers also must contend with competing traffic. Aggressive drivers tend to suddenly change lanes, speed, and merge without signalling. These driving patterns greatly increase the risk an accident will occur.
Some drivers do not get an adequate amount of sleep before driving. Other drivers are required to operate vehicles for long distances and grow fatigued during this time. Unfortunately, tired drivers have a much more difficult time than well-rested drivers focusing on the road and surrounding conditions. Sleepy drivers also have delayed reaction times, which means fatigued drivers might not respond in time to road conditions that change suddenly.
Speak with an Experienced Tennessee Car Accident Lawyer 
The victims of Tennessee car accidents are left to face various hardships including lost wages, large medical bills, and life-changing injuries. To hold the party responsible for your accident, contact Fox, Farley, Willis & Burnette today to schedule a free case evaluation.
Note: This post was written based on available resources, news stories, and online reports about this incident. As is often the case with fast breaking news, there is always the risk that some details are still being shared and uncovered. Please contact us if you notice any information that should be changed or added. Thanks!