Two Separate Accidents Occur Involving Law Enforcement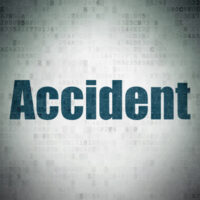 Chattanooga, TN (March 1, 2021) Chattanooga law enforcement reports that two separate wrecks occurred on March 1st involving a chase. The first accident involved a law enforcement officer attempting to make a traffic stop when the driver of the vehicle fled and immediately struck another vehicle. The occupants of the fleeing vehicle then ran away on foot, while law enforcement pursued. One of the people who fled on foot was arrested.
Another law enforcement officer responding to emergency lights was then struck by another vehicle on North Moore Road. The driver of the other vehicle was then transported to the hospital with minor injuries. The law enforcement officer was fortunately not injured in the accident.
A 2017 report compiled by the Bureau of Justice Statistics found that 351 people died as a result of pursuit-related crashes in 2012. Between 1996 to 2015, deadly crashes during police pursuits resulted in 7,000 fatalities. In this period, there was approximately one pursuit-related fatality each day. Some of the best steps that you can take to avoid being struck by a police vehicle include remaining observant of your surroundings, immediately pulling over somewhere safe if you hear police sirens, and following law enforcement commands. 
Obtain the Assistance of an Experienced Tennessee Accident Attorney
When Tennessee car crashes occur, the results can be overwhelming. If you or a loved one is injured in a Tennessee car accident, you should not hesitate to speak with an experienced attorney. Contact Fox, Farley, Willis & Burnette today so we can begin fighting for the results you deserve.
Note: This post was written based on available resources, news stories, and online reports about this incident. As is often the case with fast breaking news, there is always the risk that some details are still being shared and uncovered. Please contact us if you notice any information that should be changed or added. Thanks!