Two People Killed Following Multiple Vehicle Crash on Highway 111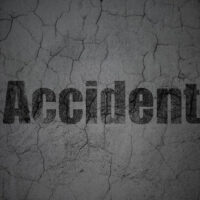 Cagle Mountain, TN (April 7th, 2021) The Dunlap Fire Department as well as Sequatchie County medical workers responded to Highway 8/111 close to McGlothen Cemetery on April 7th. The Tennessee Highway Patrol reports that the driver of a Chevy Spark was traveling north when she crossed over the center line and collided head-on with the driver of an oncoming Freightliner. Debris from the crash then struck the driver of a Ford and a passenger in the vehicle ultimately died at the scene of the crash. No injuries are reported to the driver of the Chevy Spark or the Freightliner.
The Insurance Information Institute has found that 3,651 head-on collisions occurred in 2018 that led to fatalities. This means that 10.8% of the deadly car crashes that occurred that year involved head-on collisions. One of the best ways to reduce your chances of ending up in a head-on collision is to always obey traffic signs as well as the speed limit. You should also avoid driving distracted or under the influence of alcohol or drugs. Lastly, you should pay extra attention when passing other vehicles that are traveling in the same direction as you.
Obtain the Services of a Compassionate Tennessee Accident Attorney                  
If you or a loved one has been injured in a Tennessee car crash, one of the best things that you can do is promptly obtain the assistance of an experienced accident attorney who will remain committed to fighting for the results you deserve. Contact Fox, Farley, Willis & Burnette today to schedule a free case evaluation.
Note: This post was written based on available resources, news stories, and online reports about this incident. As is often the case with fast breaking news, there is always the risk that some details are still being shared and uncovered. Please contact us if you notice any information that should be changed or added. Thanks!