Two People Hospitalized Following Interstate 40 Crash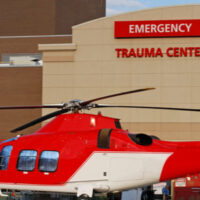 Knoxville, TN (November 21, 2020) A driver was taken to the University of Tennessee Medical Center and placed in critical condition following a devastating crash that occurred on Interstate 40 East at the Strawberry Plains Pike exit around 6 p.m. on November 21st. More specifically, the accident happened at the intersection of the bottom of the exit ramp from Interstate 40 east.
Two vehicles were involved in the accident. One of the drivers was promptly taken to the University of Tennessee Medical Center and placed in critical condition while the other driver was transported to the hospital with non-life-threatening injuries. The crash resulted in the closure of two lanes of traffic as well as the exit. An investigation into the crash is still ongoing and the names of the involved parties have not yet been released. It also remains uncertain whether either involved driver will end up facing charges.
As of September 30, 2020, the Tennessee Department of Safety and Homeland Security reports that 1,933 accidents have occurred in Knox County resulting in injuries. While many people believed that the coronavirus pandemic and the accompanying lockdown in many areas would lead to fewer car accidents, these numbers are in line with previous years. For example, in 2019, Knox County saw 2,833 accidents that resulted in injuries.
Obtain the Services of a Skilled Knoxville Car Accident Lawyer 
When Tennessee car crashes occur, the results are often devastating. If someone else caused your crash, remember you have a right to pursue compensation and a skilled attorney can help you do so. Contact Fox, Farley, Willis & Burnette today to schedule a free case evaluation.
Note: This post was written based on available resources, news stories, and online reports about this incident. As is often the case with fast breaking news, there is always the risk that some details are still being shared and uncovered. Please contact us if you notice any information that should be changed or added. Thanks!