Two Accidents Occur on Interstate 40 in Roane County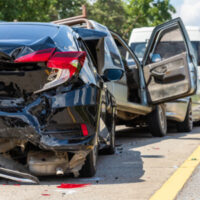 Roane County, TN (October 28, 2020) Two accidents on October 28th occurred in the same stretch of Interstate 40 that passes through Roane County. While one accident occurred at the 352 mile marker, the second accident occurred at the 350 mile marker. Due to the collision, westbound traffic was temporarily impacted. The roadway, however, has since been cleared. Additional details about the accident including whether anyone was injured or killed, the extent of property damage, and what caused the two crashes are still pending.
Interstate 40 is one of the most dangerous roads in Tennessee, and because it stretches the entirety of the state it sees many deadly accidents throughout Tennessee. In actuality, as a road that crosses eight states, Interstate 40 witnesses far too many accidents throughout the country that result in fatalities and serious injuries each year.
Some of the most common reasons why accidents occur on Interstate 40 include traffic density, distracted driving, impaired motorists, commercial truck drivers who fail to follow federal regulations, dangerous and reckless driving, and fatigued drivers or motorists who fall asleep at the wheel.
Speak with a Tennessee Accident Attorney                 
Following Tennessee car crashes caused by someone else, it can be confusing to decide how to best proceed. One of the wisest steps that you can take in such a situation is to retain the assistance of an experienced attorney. Do not hesitate to schedule a free case evaluation with Fox, Farley, Willis & Burnette.
Note: This post was written based on available resources, news stories, and online reports about this incident. As is often the case with fast breaking news, there is always the risk that some details are still being shared and uncovered. Please contact us if you notice any information that should be changed or added. Thanks!