Truck Rolls Over Woman at Campground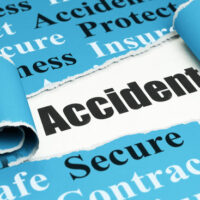 Unicoi County, TN (July 16, 2020) A Unicoi County Sheriff recently commented that one woman is dead after an accident that occurred on July 16 at the Nolichucky Gorge Campground. According to the Sheriff, the woman died from her injuries after she was rolled over by a truck. The accident occurred when the woman's young child managed to enter the truck and kicked the vehicle out of gear. At the time of the accident, the family was eating dinner. The child was not harmed in the accident.
Avoiding Pedestrian Accidents
The Governors Highway Safety Association reports that in 2018, 6,227 pedestrians were killed by vehicles. These statistics include people who were run over by vehicles. There are several critical factors that pedestrians should remember in order to avoid the risk of these accidents:
Many times, people do not appreciate that there is a large and dangerous blind zone surrounding vehicles. It is impossible to avoid accidents when the person behind the wheel cannot see the pedestrian.
Children often fail to realize that passenger vehicles are pieces of equipment that can seriously injure and kill others. Children are highly impulsive and some enjoy testing the limits and ignoring common safety strategies. As a result, parents should avoid creating situations where children might be behind the wheel.
Accidents of this kind are also common when adult drivers are in a hurry and back out of their spot without fully inspecting their surroundings. Sometimes, even if the driver looks in the rear-view mirror, they might fail to see someone behind them.
Speak with a Tennessee Car Accident Lawyer
If you lost a loved one in a car accident, it is important to remember that some survivors in Tennessee still have the right to pursue compensation. Contact Fox, Farley, Willis & Burnette today to schedule a free case evaluation, and to learn how we can fight for you.
Note: This post was written based on available resources, news stories, and online reports about this incident. As is often the case with fast breaking news, there is always the risk that some details are still being shared and uncovered. Please contact us if you notice any information that should be changed or added. Thanks!