Truck Collides with Bridge in Cumberland County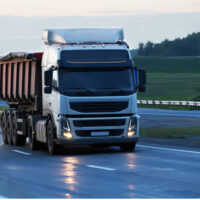 Cumberland County, TN (September 18, 2020) A large truck struck a bridge on Interstate 40 eastbound close to the 329 exit on September 18th. Due to the crash and blockage of the right lane, eastbound traffic was temporarily slowed. Law enforcement estimated that the accident would be cleared the evening of the 18th. Additional details including how the accident occurred, what the resulting damage was, and the names of the involved parties have not yet been released.
The Tennessee Department of Transportation reports that there are 19,721 bridges on public roads in the state of Tennessee. Truck accidents are at risk of occurring on each of these bridges as well as in many other locations throughout the state.
The Danger of Tennessee Trucks and Bridges
Besides collisions, there are several other common types of accidents involving trucks and bridges in Tennessee. One common type are bridge "strikes", which occur when either trucks or their loads are too tall to pass under highway bridges. These accidents often result in damage to valuable infrastructure, creating traffic delays as well as potential dangers for other motorists who are at risk of being struck by fallen debris. The drivers of other cars also sometimes end up in secondary accidents because they swerve in an effort to avoid falling obstacles. 
Contact a Knowledgeable Tennessee Car Crash Lawyer
If you or a loved one has been injured in a car accident, you can suddenly find yourself facing several obstacles including the question of how you will pay various costs like medical and vehicle repair bills. Provided that someone else caused your accident, you should remember that you have a right to pursue compensation from the party responsible for your accident. A compassionate car crash attorney can help. Contact Fox, Farley, Willis & Burnette today for assistance.
Note: This post was written based on available resources, news stories, and online reports about this incident. As is often the case with fast breaking news, there is always the risk that some details are still being shared and uncovered. Please contact us if you notice any information that should be changed or added. Thanks!