Traffic Accident on Interstate 40 West in Putnam County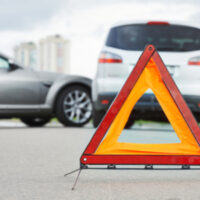 Putnam County, TN (August 21, 2020) Two accidents occurred on August 21st on Interstate 40 westbound in Putnam County. The first accident occurred at mile marker 293, while the second accident occurred at mile marker 295. As a result of the collision, traffic was backed up. Law enforcement requested that drivers exercise caution or temporarily take alternative routes until emergency workers cleaned up the scene.
The Tennessee Department of Safety and Homeland Security reports that so far in 2020, there have been 946 vehicle accidents in Putnam County with 734 of these accidents resulting in property damage only, 208 of these accidents involving injuries, and 4 accidents involving fatalities.
Advice on Driving Again after a Tennessee Car Accident
If you are involved in a car accident in Tennessee, there are some helpful strategies that you can follow as you prepare to drive again, which include:
Writing a chronological description of how the accident occurred often helps car accident victims face the challenges and painful memories associated with an accident.
Talk to loved ones about your feelings and thoughts about the accident.
Bringing someone else with you the next time you drive will make you feel safer. Also, this way someone can take over just in case you become overwhelmed while driving.
As you start driving again, focus on making short drives.
Retain the Services of a Knoxville Car Accident Attorney
When traffic accidents occur, one of the best steps that victims can take is to promptly obtain the assistance of a knowledgeable lawyer. Do not hesitate to contact a free case evaluation with Fox, Farley, Willis & Burnette today so we can review your legal options.
Note: This post was written based on available resources, news stories, and online reports about this incident. As is often the case with fast breaking news, there is always the risk that some details are still being shared and uncovered. Please contact us if you notice any information that should be changed or added. Thanks!