Tractor Trailer Jackknife Occurs on Interstate 40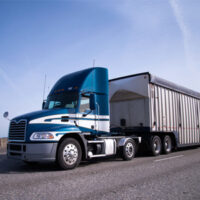 Cleveland, TN (March 25, 2021) Two individuals were flown to the hospital on March 25th with serious injuries following a crash in Cleveland. The accident occurred at the intersection of Paul Huff Parkway and Mouse Creek Road shortly before 10 in the morning. The crash occurred when a Ford pickup truck crossed the centerline and collided with a Chevy pick up. Both of the drivers were substantially injured in the accident, but specific details about their condition is still pending. No one else was involved in the crash. Motorists are advised to exercise caution while passing through the area.
Cleveland is situated in Bedford County, which saw 1,121 car crashes in 2020, including 811 accidents that resulted in property damage only, 305 crashes that led to injuries, and 5 accidents resulting in fatalities. Some of the most helpful strategies that you can follow to avoid crashes with other vehicles in Cleveland include driving defensively, always wearing a seat belt, never traveling too fast for surrounding conditions, and focusing entirely on driving. 
Contact an Experienced Tennessee Accident Attorney                 
When Tennessee car crashes occur, the results are often devastating and victims are left feeling overwhelmed. If you or a loved one has been injured in a Tennessee car accident, you should not hesitate to speak with a knowledgeable personal injury lawyer. At Fox, Farley, Willis & Burnette, we understand the challenges often faced by accident victims and remain committed to fighting for the results they deserve. Contact our office today for assistance.
Note: This post was written based on available resources, news stories, and online reports about this incident. As is often the case with fast breaking news, there is always the risk that some details are still being shared and uncovered. Please contact us if you notice any information that should be changed or added. Thanks!