Tractor-Trailer Crash Occurs on Interstate 40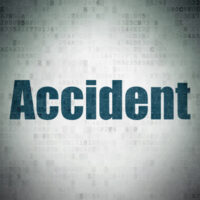 Tractor-Trailer Crash Occurs on Interstate 40                 
Cumberland County, TN (January 27, 2021) The Tennessee Highway Patrol as well as medical workers responded to a tractor-trailer crash on Interstate 40 in Cumberland County around midnight on January 27th. Initial reports state that the driver of a Peterbilt tractor-trailer was operated by a driver who was traveling west close to mile marker 314 when he exited the left side of the road, entered the median, and ended up in a wooded area. Both the cab as well as the car hauler collided with several trees before coming to a final stop. Fortunately, the tractor-trailer driver was not injured in the crash. Due to the accident, traffic was slow in the area for several hours.
The National Safety Council reports that in 2018, 4,862 large trucks were involved in a deadly crash. This marked a 1% increase from 2017, but a much more substantial increase since 2009. Some of the most common reasons why large truck accidents occur include driver fatigue, distracted driving, driving under the influence of alcohol and drugs, speeding, improperly loaded cargo, and inadequate vehicle maintenance. One of the best things that motorists can do to avoid ending up in accidents with tractor-trailers is to avoid entering the blind spots of vehicles. 
Let an Accident Attorney Fight for You
It's confusing and often overwhelming to decide how to best proceed following a Tennessee car crash. During a free case evaluation with an attorney at Fox, Farley, Willis & Burnette, we can discuss your available options to pursue compensation. Contact our law office today for assistance.
Note: This post was written based on available resources, news stories, and online reports about this incident. As is often the case with fast breaking news, there is always the risk that some details are still being shared and uncovered. Please contact us if you notice any information that should be changed or added. Thanks!