Tractor-Trailer Crash Occurs on Highway 70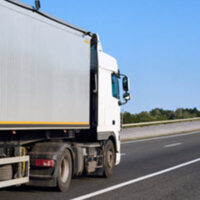 Cumberland County, TN (November 16, 2020) A tractor-trailer overturned early in the morning of November 16th close to Royal Oak on Highway 70 while the vehicle was headed towards Monterey. Fortunately, traffic was not blocked as a result of the accident. Additional details about the crash including what caused the vehicle to overturn and whether anyone was injured still remains uncertain.
The National Highway Traffic Safety Administration reports that in 2018, there were 4,985 motorcyclists who died in crashes. This statistic equates to motorcyclists being approximately 28 more times likely than passenger vehicle occupants to die in motor vehicle crashes. A large number of deadly motorcycle crashes involve motor vehicle drivers who fail to see motorcyclists. Many times, passenger vehicle drivers fail to "process" that a motorcyclist is visible and in plain sight because drivers do not expect to see a motorcyclist. As a result, the passenger vehicle driver ends up colliding with the motorcyclist. There are several factors commonly involved in motorcycle crashes including speeding, and the failure by motorcyclists to wear a helmet. A large number of deadly motorcycle crashes also involve motorcyclists attempting to go straight or pass a passenger vehicle while the passenger vehicle is in the process of making a left turn.
Contact a Tractor-Trailer Accident Attorney              
Due to their significant size and weight, tractor-trailers tend to cause serious damage when accidents occur. As a result, victims often end up facing devastating consequences. If you find yourself in such a situation, you should not hesitate to speak with a knowledgeable attorney. Contact Fox, Farley, Willis & Burnette today for assistance.
Note: This post was written based on available resources, news stories, and online reports about this incident. As is often the case with fast breaking news, there is always the risk that some details are still being shared and uncovered. Please contact us if you notice any information that should be changed or added. Thanks!