Toxic Water Was The Solution To Mystery Illnesses At Camp Lejeune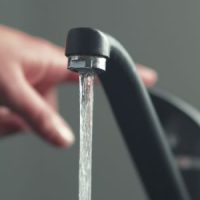 Service members and contractors and employees who were sickened by the toxic water at Camp Lejeune, may already know to look out for the telltale signs of illness, such as cancers or birth defects. But toxins do different things to the human body, and more and more, former service members and military employees are finding that they have illnesses that are rare, undiagnosed, and seemingly have no explanation.
Service Member Gets Unexplained Bleed
Such was the case of one former service member, who was at Camp Lejeune from 1982-1988 (thus putting him at the camp within the time that the water was poisoned). He was lTER stationed in Beirut, when he had a sudden and unexplained kidney bleed—an odd illness to have just suddenly happened.
He underwent numerous surgeries, as doctors frantically tried to figure out the cause of his bleed. He eventually was diagnosed with a rare condition that leads to blood buildup in kidneys, a disease called hematuria. Unlike cancer or birth defects, hematuria is not a disease that is "on the radar" for many people looking out for symptoms of toxicity.
The soldier said that it looked like his bladder had sustained a "chemical burn," it was in such bad shape.
Tumor Develops
He eventually left the armed services, and years later, he got notices from the military saying that due to his time at Camp Lejeune, he may have been sickened by toxic water. He eventually was diagnosed with a tumor in his kidney.
The tumor was diagnosed as a "service-connected disability," a fancy way of saying that something about his time in the service had been the cause of his problems. He had a kidney removed, needs to do testing every 90 days to ensure the cancer does not return and his other kidney is now starting to fail. He is on a kidney donor list.
Don't Just Assume
The overriding point is that if you served on or in Camp Lejeune from 1953-1987, you should not just look for "obvious" diseases, or those that you read a lot about. Even lesser known or unexplained illnesses, or those that doctors say are "rare," all can be symptoms of toxic water at Camp Lejeune.
The new law, passed in August 2022, revives claims for damages caused by toxic water at the camp, that would have otherwise been barred by the passage of time—a harsh outcome, given that so many service members had no idea that the water was poisoned, and given the many years the government denied that there were any problems.
The law is also rare. Many other veterans of other wars, who were exposed to toxicity or chemicals, have not gotten the relief that this law provides. The law even allows non-service members who were stationed at the camp, such as employees and contractors, to recover compensation.
If you were stationed or worked at Camp Lejeune from 1953-1987, and have developed a sickness or illness that you can't explain, Call the Tennessee Camp Lejeune Justice Act lawyers at Fox Farley Willis & Burnette, PLLC, today.
Sources:
hccommunityjournal.com/article_a57ea1ec-651c-11ed-bf55-87118a1568ff.html
daytondailynews.com/local/compensation-available-for-camp-lejeune-veterans/5NJHLC2Y2RC2ZLPIWJMK5JJEFU/