Time Limits To File Injury Lawsuits In Tennessee Can Be Short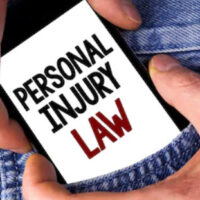 When it comes to the time that you have to file a lawsuit in Tennessee, the clock starts ticking early, and it doesn't last long. Compared to many other states, where the time to file a personal injury lawsuit can last years, Tennessee has a very short time period.
How Long Do You Have to File?
The time limit to file a lawsuit is called a statute of limitations. In Tennessee, the Statute of Limitations is one year from the date of your accident.
A year may seem like a long time, but it is one of the shorter time periods in the nation. Remember that your personal injury attorney usually can't just file a lawsuit the day after you come into the office for a consultation. Your attorney often needs to do investigation, or gather evidence, or interview witnesses, before assessing whether it is a good idea to file a lawsuit or not.
Aside from figuring out what happened in the lawsuit, and who is responsible, your attorney may need time to get your medical records, and present them to the insurance company.
Lost Opportunity to Settle
Often, a case can be settled with the insurance company, without ever having to file a lawsuit. But when you wait until the last minute to see your lawyer, you may lose the opportunity to settle easily. Your attorney may be in a situation where they have to file the case just to meet the deadline. Now, you have lost the chance to even see if the insurance company will offer a quick settlement.
If you file your case after the one-year deadline, you can expect the defendant to file a motion to dismiss, and you can expect your case to be dismissed. You will not be able to refile your case and the insurance company will not offer any settlement. You will have lost the opportunity to recover for your injuries.
Extended Time Periods
There are some situations where Tennessee law gives you more than the one year time period.
Minors can wait until they are 18 to sue, and after turning 18, they will have to sue within one year of turning 18. For younger children, this can allow a significant amount of time (although usually, parents of injured young children don't want to wait years for the child to turn 18).
Just because you can wait to file an injury lawsuit for a child doesn't mean you should wait. As time goes on, witness memories fade, evidence is lost, and it becomes harder to gather evidence and build a case.
There is also an exception for malpractice—usually medical malpractice. Here, the time is still one year, but the clock starts when the witness knew or should have known that he or she was injured.
Additionally, anytime a defendant does something to conceal information, or to purposely and maliciously delay your ability to file, the victim can ask for, and receive, a time extension.
Don't waste valuable time if you are injured in an accident. Call the Clinton personal injury attorneys at Fox Willis Burnette, PLLC, for help.