The Role Of Bad Weather In Car Accident Cases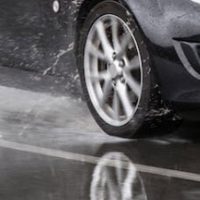 You may already know or be aware that car accidents tend to be more common in bad weather. But why are they more common? What is it about the weather that makes it so much more difficult to drive safely?
Bad Roads, Inexperienced Drivers
Part of this question is obvious—the roads are often slippery, whether with water, snow or ice, and our cars and their tires simply react differently to the friction or lack of it that occurs when the weather is bad.
But it's not just water or snow that causes problems. According to the U.S. Department of Transportation, weather conditions like fog and wind speed also contribute. The government estimates that just over 20% of all car accidents are caused by bad weather.
Of all weather conditions, wet pavement was the factor that contributed to the most car accidents. Rain and snow were the next leading weather causes.
Before you assume that everyone knows how to drive in bad weather, think again—people travel from state to state; someone from Tennessee may not know how to drive in a Florida summer monsoon, and someone from Florida may have no idea what kind of adjustments need to be made on icy, snowy roads.
Conditions After the Bad Weather Ends
It isn't just bad weather that causes accidents—it's the conditions after the weather. Accumulated water can lead to hydroplaning. Flooded roads can not only be dangerous themselves, but can lead to drivers going into lakes, creeks and canals, uncertain where the road ends and the waterways begins.
Black ice can lead to invisible sheets of slick ice forming on pavements, long after the actual snow has fallen. Heavy winds can tip over larger, 18-wheel semi trucks at higher speeds.
Incidental Effects of Bad Weather
That bad weather also throws objects and debris into roadways that shouldn't be there. A large tree branch recently fallen after a bad storm, can be deadly when it is hit at speeds of 60 miles per hour.
Poor weather may cause more stop and go traffic, which leads to a higher likelihood of rear end accidents. Pedestrians running from bad weather may be less inclined to look out for incoming traffic.
Precautions When the Weather is Bad
If you are in an accident when the weather is poor, be careful getting out of your vehicle, as oncoming traffic may not be able to see you. It is a good idea to carry flares, to alert traffic that you are there. Remember that if you are injured, it may take a bit longer for emergency personnel to arrive. Stay safe while you are awaiting their arrival, so you don't make a bad situation even worse.
Call the Clinton personal injury lawyers at Fox Farley Willis & Burnette, PLLC, today if you are in a car accident.
Sources:
ops.fhwa.dot.gov/weather/q1_roadimpact.htm
dsupra.com/legalnews/who-s-at-fault-for-a-car-accident-30577/