The Number Of Camp Lejeune Cases Filed Is Growing Quickly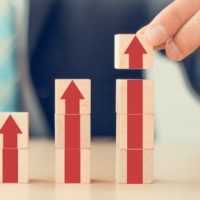 The recently passed Camp Lejeune Act has given victims of contamination new hope at getting compensation for grievous injuries and disease, caused by toxic water at the camp. The new law passed by congress removed numerous legal roadblocks to making these claims that previously existed.
Amount of Claims is Growing
According to the U.S. Navy, as of the first month of the law's 2022 passage, about 5,000 claims for injuries and damages have been filed, but that's a number that's expected to grow even more. In fact, some say that Camp Lejeune Act claims are set to be one of the largest mass tort cases in United States history.
Those on the base from 1953-1987 were exposed to chemicals like benzene and trichloroethylene, among other chemicals. The chemicals were disposed of within close proximity to the camp, during times when the harm in doing that wasn't as well known as it would be today.
The reason why there are so many claims is that anybody who served at the base can file a claim—not just people who served in the armed forces or military. Families of servicepeople, or employees or contractors who worked on the base, can also file claims.
How Many Claims Will There Be?
Estimates are that up to a million people may have been exposed to the toxic water, and thus, may have potential lawsuits or administrative claims under the Act. It is anticipated that half a million people will eventually file claims during the time allowed to do so.
The largest mass tort case in civil history also had to do with the U.S. military, involving defective 3M earplugs given to servicemembers. There have been over 300,000 of the 3M lawsuits filed up until now, although those claims have been going on for many years, compared to the relatively recent Camp Lejeune Act's passage.
Those numbers reflect administrative law filings with the military's Judge Advocate General's office, which is the required first step in making Camp Lejeune claims. After getting a decision there, if they so choose, victims can proceed to make claims in the Eastern District of North Carolina.
Time Limits and Restrictions
Why the rush to file claims? Because the Camp Lejeune Act, while a wonderful thing for victims, does have a strict time limit to file claims: Two years.
Government Lifted Defenses
Normally, the government would claim sovereign immunity—that is, protection from being sued—for these claims, or otherwise, it would claim that the time to file claims has long passed. But the Camp Lejeune Act changes all of this, lifts these bars, and allows those who worked or served at the base anytime from 1953-1987, to make claims if they have injuries or diseases that may have been caused by the toxic exposure.
Call the Tennessee Camp Lejeune Justice Act lawyers at Fox Farley Willis & Burnette, PLLC, today if you spent time at Camp Lejeune and contracted an illness or disease.
Sources:
reuters.com/legal/government/camp-lejeune-water-contamination-claims-total-about-5000-so-far-us-navy-says-2022-09-12/
reuters.com/legal/litigation/camp-lejeune-legislation-spurs-45-mln-ad-blitz-2022-10-04/