Tennessee Motorist Killed After Multiple Vehicle Accident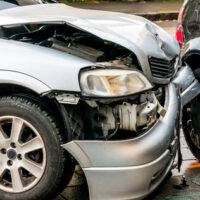 Memphis, TN (July 11, 2020) One motorist in Memphis was killed Saturday after a multiple vehicle collision that occurred on Lamar Avenue. Memphis law enforcement promptly reported to the scene and pronounced the motorist dead. Additional details about the accident are still ongoing.
The Common Causes of Tennessee Multiple Vehicle Accidents 
The National Safety Council reports that in 2019, approximately 38,800 people lost their lives in motor vehicle crashes. Unfortunately, many of these collisions involved multiple vehicle accidents. Some of the ways in which multiple vehicle accidents most often occur include the following:
Distractions like eating, drinking, fiddling with the radio, talking on cell phones, or texting can take a person's focus off the road and quickly lead to accidents.
Drivers who fall asleep at the wheel or while fatigued can enter oncoming traffic or fail to keep an adequate distance from vehicles around them
Alcohol and drugs impair a motorist's reaction time as well as the motorist's concentration and judgment while operating a vehicle.
A driver's ability to react in time is greatly jeopardized when drivers travel at excessive speeds. Not only does this mean that drivers should follow the posted speed limit, but drivers should also avoid traveling at speeds too fast for the surrounding conditions.
Multiple vehicle accidents are common when motorists fail to take adverse weather conditions like rain and snow into consideration.
Speak with a Knowledgeable Knoxville Car Accident Lawyer 
Multiple vehicle accidents often result in life-changing injuries and complex liability issues. If you need the assistance of a skilled car accident attorney, contact Fox, Farley, Willis & Burnette today to schedule a free case evaluation.
Note: This post was written based on available resources, news stories, and online reports about this incident. As is often the case with fast breaking news, there is always the risk that some details are still being shared and uncovered. Please contact us if you notice any information that should be changed or added. Thanks!