Tennessee Court: Alleged Rape Is Not "Medical Malpractice"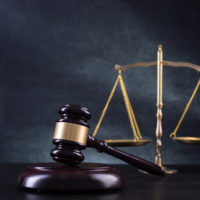 The medical industry has done a good job convincing the public that it needs special protections from the legal system. In Tennessee, medical malpractice claims are treated differently than other kinds of personal injury cases. Among other things, malpractice victims must give special "pre-suit" notice to a negligent physician and submit an affidavit from an expert witness certifying the lawsuit has merit. Failure to comply with these rules means a case is dismissed before the victim even gets his or her day in court.
To be clear, these special rules only apply to "health care liability" actions. But not surprisingly, medical providers often try to claim everything they do falls under "health care liability" even when it involves non-medical or even criminal activity. If a claim does not involve malpractice, doctors and hospitals are in the same boat as every other personal injury defendant.
Defining the Limits of "Health Care Liability"
The Tennessee Court of Appeals recently rejected an attempt by a hospital in Cleveland, Tennessee, to classify a sexual assault complaint as medical malpractice. According to her lawsuit, the plaintiff suffered from an overdose of prescription medication. Local police took her to the defendant hospital, where she was treated by emergency department staff.
Some time later, after she was discharged, the plaintiff was at home when she said she noticed "several injuries on her vaginal and anal areas." The plaintiff's obstetrician subsequently examined her and found "evidence of rape." After speaking with a rape crisis counselor, which suggested she may have been raped by multiple persons at the hospital, the plaintiff identified a security guard at the hospital who stood outside her room the night she was admitted.
The plaintiff sued the security guard and the hospital on a number of grounds, including assault and battery, gross negligence, and intentional infliction of emotional distress. The hospital moved to dismiss the case, arguing the plaintiff failed to comply with Tennessee law for health care liability actions. The trial court granted the motion.
But the Court of Appeals reversed. "We fail to see how the alleged rape of a patient is logically connected with the provision of health care services," the court observed. While a "failure to provide health care services," does fall within the reach of Tennessee's medical malpractice rules, that was not what the plaintiff alleged in this case. In other words, if the plaintiff had alleged the security guard's failure to protect her led to her rape, that might fall within the category of "failure to provide health care services." But here, the plaintiff said the security guard actually caused her injuries by raping her.
Do You Need Help From a Knoxville Personal Injury Attorney?
If you are physically injured by anyone, you have the right to seek damages from your assailants. This includes a business or property owner that negligently fails to supervise their employees. Do not let anyone get away with abusing you. Contact the offices of Fox, Farley, Willis & Burnette, Attorneys at Law, in Knoxville or Clinton if you need to speak with a qualified Tennessee personal injury lawyer today.
Source:
scholar.google.com/scholar_case?case=9332959695056326530