Teenager Killed and Officer Injured in Union County Crash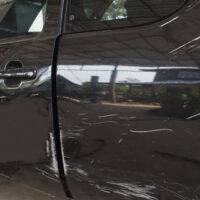 Union County, TN (July 30, 2020) A Knoxville teenager was killed and a Union County law enforcement officer was injured following an accident that occurred on July 30. Tennessee Highway Patrol reports that the accident occurred shortly after 4 p.m. in the 4300 block of Maynardville Highway. The teenager was entering the highway from a Food City parking lot in Sentra when he pulled into the path of the law enforcement officer and his Ford Explorer. The law enforcement officer was unable to avoid colliding with the Sentra and ended up striking the other car's side door. The law enforcement officer was transported to the hospital with injuries. Both the teenager and the officer were wearing seatbelts at the time of the accident. No charges are currently pending.
Why Side Impact Collisions Are Often Deadly 
The Insurance Institute for Highway Safety reports that side impact accidents represent approximately 23 percent of passenger vehicle occupant deaths in 2018. One of the reasons side impact collisions commonly result in fatalities or serious injuries is that the side of vehicles lacks less protection for drivers and passengers. Often, seatbelts and other safety restraints are also not necessary to protect people from side impact collisions.
Common Causes of Side Impact Collisions 
Some of the most common reasons why side impact collisions occur include:
Distracted motorists can end up dangerously crossing intersections
Drivers sometimes fail to yield the right-of-way
Malfunctioning traffic signals
Intoxicated drivers
Reckless driving
Vehicles fail to obey red lights or other traffic regulations and end up colliding with vehicles
Contact a Tennessee Car Accident Attorney 
Regardless of the consequences, one of the best steps that you can take in the aftermath of a car accident is to retain the assistance of an experienced attorney who will remain committed to fighting for the results you deserve. Contact Fox, Farley, Willis & Burnette today.
Note: This post was written based on available resources, news stories, and online reports about this incident. As is often the case with fast breaking news, there is always the risk that some details are still being shared and uncovered. Please contact us if you notice any information that should be changed or added. Thanks!