Teenager Injured in Interstate 24 Crash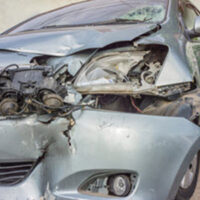 Nashville, TN (July 16, 2020) Around 4:30 am near Old Hickory Boulevard, a 14-year-old was ejected from his vehicle following a three-vehicle collision. The cause of the accident remains uncertain. Law enforcement, however, has said that a car, a sports utility vehicle, and a tractor trailer were involved in the accident. The teenager was taken to Monroe Carell Jr. Children's Hospital at Vanderbilt with life-threatening injuries. As a result of the accident, eastbound lanes were closed for several hours during the morning but have since reopened.
Each day, greater than 63 percent of the goods transported throughout the country travel by truck. Consequently, it should come as no surprise that transportation vehicles are involved in a large number of accidents.
Common Causes of Tractor Trailer Accidents
Some of the most common reasons why tractor trailer accident in Tennessee occur, include:
While some big-rig drivers feel comfortable engaging in other activities behind the wheel, drivers of smaller vehicles should realize that talking on the phone, texting, or engaging in other behaviors can lead to deadly accidents.
If a driver fails to consider rules regarding rest, there is a substantial chance that they can fall asleep or grow fatigued behind the wheel, which can lead to serious collisions.
Some accidents occur because there is a flaw in how trucks are designed. These designs can range from anything from poorly designed brakes to defective steering wheels, each of which can cause deadly accidents.
Do Not Hesitate to Speak with a Knoxville Accident Attorney
If you or a loved one has been impacted by a Tennessee car accident, a seasoned attorney can help you provide compensation. Contact Fox, Farley, Willis & Burnette today to schedule a free case evaluation.
Note: This post was written based on available resources, news stories, and online reports about this incident. As is often the case with fast breaking news, there is always the risk that some details are still being shared and uncovered. Please contact us if you notice any information that should be changed or added. Thanks!