Stolen Vehicle Pursuit Results in Arrest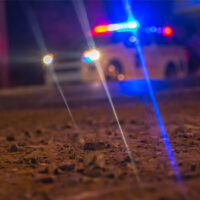 Roane County, TN (January 6, 2021) A pursuit involving a stolen vehicle in Roane County recently resulted in an arrest. Law enforcement reports that the 29-year-old driver ran several stop signs before his vehicle went into the air at another stop sign and almost struck several vehicles. The driver then got out of the stolen vehicle and ran into Rock Springs Park where he was arrested. The driver is a suspect in a couple of other thefts and was placed into custody on several charges including five counts of evading arrest, four counts of reckless endangerment, theft of property, and two counts of reckless driving.
A study that analyzed more than 1,200 police chases throughout the country found that pursuit-related property damage occurred in approximately 20% to 40% of pursuits and injuries happened in 12 to 41% of all pursuits. If your vehicle was damaged in a crash as a result of the suspect being chased, it is possible to hold that person responsible. Sometimes, however, a person who is willing to flee from the police also lacks adequate car insurance. This can present challenges in obtaining the compensation that an accident victim deserves.
Contact a Tennessee Car Crash Attorney                 
If you or a loved one has your vehicle or other property destroyed as a result of a police chase, it's common to end up feeling uncertain about what you can to pursue compensation. One of the best things that you can do in such a situation is to obtain the assistance of a skilled attorney who will fight for the results you deserve. Contact Fox, Farley, Willis & Burnette today to schedule a free case evaluation.
Note: This post was written based on available resources, news stories, and online reports about this incident. As is often the case with fast breaking news, there is always the risk that some details are still being shared and uncovered. Please contact us if you notice any information that should be changed or added. Thanks!