Steps In A Camp Lejeune Justice Act Lawsuit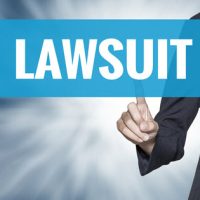 The Camp Lejeune Justice Act paved the way for service members and employees—anybody who was stationed at the camp, in any capacity, for 30 days or more, from 1953-1987–who were sickened by poisoned water at Camp Lejeune, to sue the government for illnesses, diseases, and disabilities, that were caused by exposure to those toxic chemicals.
But making a Camp Lejeune claim is not as easy as just filing a lawsuit the way you would do when you are injured in some other way. There is a longer process, with some procedural hurdles, that victims must undergo, as part of their claim for damages.
Administrative Remedies
When you make a Camp Lejeune claim, you don't start out in an actual federal district court. You must start with an administrative claim, that is brought before the Judge Advocates General claims unit.
This is called exhausting administrative remedies; a court will throw out your case, if you haven't first filed with the Judge Advocates General office. In theory, this is the government's chance to resolve cases, and keep them out of court, by making settlement offers to claimants.
Settlements Slow to Come
But this is not happening. Some speculate that the government is just overwhelmed with claims and cannot get to them all; others say the government would rather make sick service members go through the court process, so it's better for the government to sit on these claims, and not make settlement offers.
It has come to the point that this 6 month review period is just a meaningless delay, with no meaningful movement, progress or offers being made during this time.
Review and Lawsuits
The government has 6 months to review the claim. If the government does nothing after that time, you can proceed to file your lawsuit. The lawsuit must be filed in North Carolina, specifically, the US District Court for the Eastern District of North Carolina.
Although there are some class action lawsuits, there are still many scattered lawsuits being filed. It is anticipated that many will just be consolidated into one lawsuit, because the court system, and the government, don't have the time or resources to handle each of the numerous cases individually.
Proof of Damages
Victims will eventually have to provide proof that they qualify for compensation—specifically that they meet the time and date requirements, and that they have sustained an injury related to the toxic water at Camp Lejeune. It is unlikely the government will be able to defend every single claim, so this may eventually just be a cursory review to see if a victim meets the basic time and date and injury requirements for compensation.
The government will likely come up with some formula, to establish compensation in cases, based on injury. The compensation may depend on the type of injury and severity and the need for ongoing medical care. For example, infertility, while catastrophic to someone's life, may be valued at less than something like brain cancer, or a birth defect.
Call the Tennessee Camp Lejeune Justice Act lawyers at Fox Farley Willis & Burnette, PLLC, today to help understand the Camp Lejeune claims process.
Sources:
jag.navy.mil/organization/code_15_Camp_Lejeune_Claims.htm
govinfo.gov/content/pkg/CHRG-111hhrg58485/html/CHRG-111hhrg58485.htm